The Environmental Protection Agency (EPA) on May 11 proposed new limits on greenhouse gas emissions from coal- and gas-fired power plants, a move seeking to reduce pollutants and protect public health.
The proposal could force power plants to capture smokestack emissions using a technology that has long been promised but is not used widely in the United States.
If finalized, it would mark the first time that the federal government has regulated carbon emissions from existing power plants, which contribute about 25% of the country's greenhouse gas pollution, second only to the transportation sector.
The new standards would apply to future electric plants and would avoid up to 617 million metric tons of carbon dioxide through 2042, equivalent to cutting annual emissions of 137 million passenger vehicles, the EPA said.
Almost all coal plants — along with large, frequently used gas-fired plants — would have to cut or capture nearly all their carbon dioxide emissions by 2038, the EPA said. Plants that cannot meet the new standards would be forced to retire.
The EPA is not mandating the use of carbon capture technology, which is nascent and expensive, to cut emissions. Instead, the agency would set caps on pollution rates that plant operators would have to meet. Natural gas plants could start mixing gas with carbon-free hydrogen, albeit specific actions would be left to the industry.
The proposed rule is likely to face opposition from industry groups and Republican-leaning states. They have accused the Democratic administration of federal overreach.
"It's truly an onslaught" of government regulation "designed to shut down the coal fleet prematurely,″ said Rich Nolan, president and CEO of the National Mining Association.
EPA Administrator Michael Regan denied that the new rule was aimed at shutting down coal-fired plants, adding the proposal "relies on proven, readily available technologies to limit carbon pollution" and builds on industry practices already underway to move toward clean energy.
The carbon capture and storage (CCS) technology has been "adequately demonstrated" to control pollution, EPA said. Only a few projects are operating in the country despite years of research.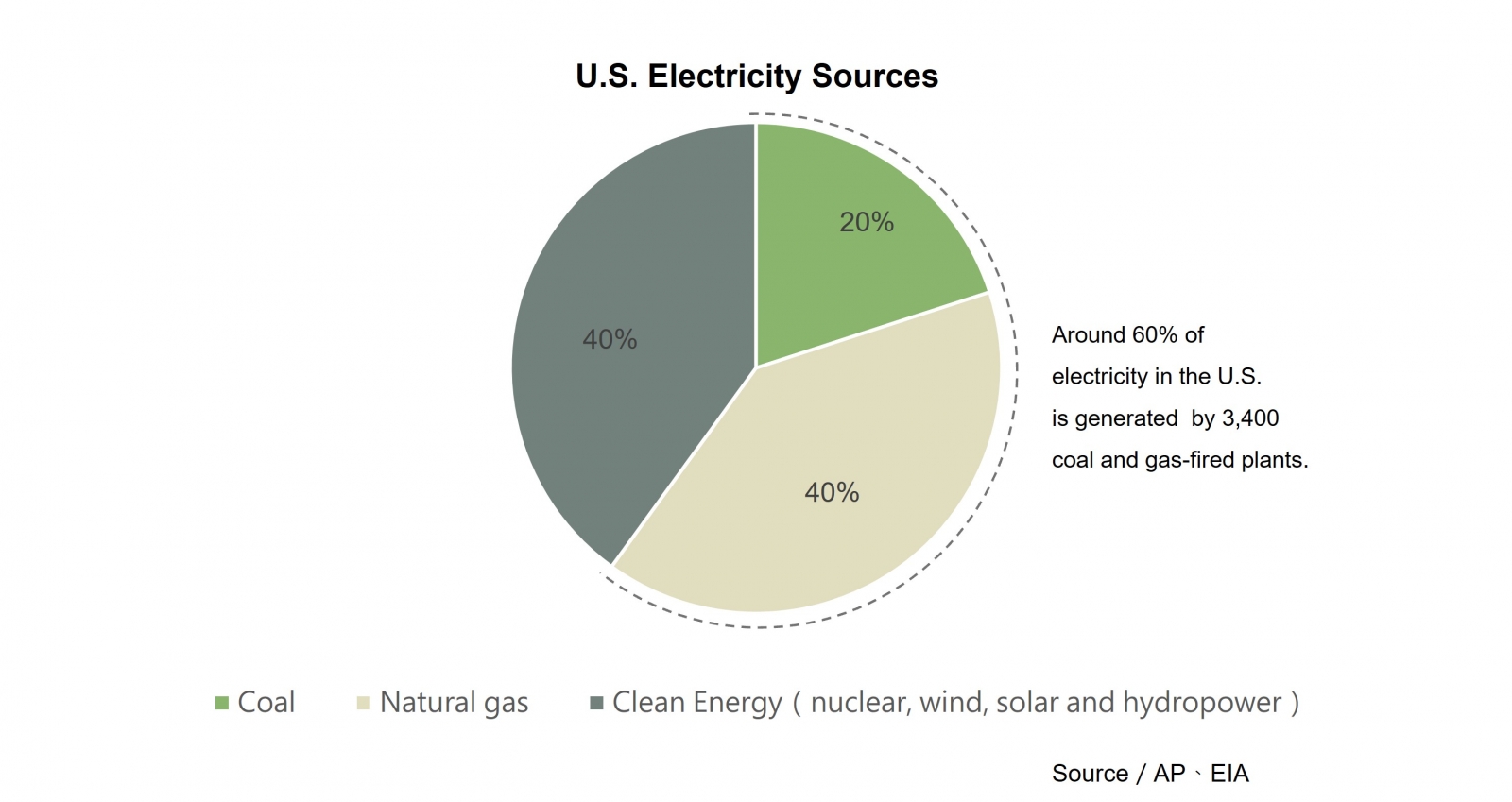 Emerging carbon capture projects in the U.S.
PETRA NOVA, Richmond, Texas
Japanese energy company JX Nippon is planning to reopen the Petra Nova carbon capture and storage plant in June three years after it was shut down. The $1 billion plant received a $190 million grant from the U.S. Department of Energy, and it was expected to capture 4.6 million tons of CO2 in its first three years. However, it only managed to capture 3.8 million short tons during that period.
NET POWER, Odessa, Texas
This plant is set to operate in 2026 and will use natural gas and oxygen to generate power. The company claims that it will capture almost all of the emissions generated by the plant. Occidental (OXY.N), Baker Hughes (BKR.O), and Constellation (CEG.O) are among the investors in the project. The Department of Energy has a fund of nearly $190 million to support studies of carbon capture but the start dates for these projects are uncertain.
LAKE CHARLES POWER STATION, Westlake, Louisiana
The proposed project at Entergy Services, LLC's Lake Charles combined cycle natural gas plant would use Mitsubishi Heavy Industries Ltd technology. The project aims to capture CO2 emissions by at least 95% from about 2.4 million tonnes per year.
FOUR CORNERS PLANT, Navajo Nation
The planned project at the coal-fired power plant aims to collect at least 95% of CO2 emissions, which is more than 10 million tons per year. The project will use technology from Mitsubishi Heavy Industries Americas and will be developed in partnership with Enchant Energy, LLC.
CYPRESS CARBON CAPTURE, Hahnville, Louisiana
The Taft natural gas plant would have carbon capture and storage technology added to it, which would allow for the storage of at least 90% of the emissions, equal to 3 million tons of CO2 per year.
POLK POWER STATION, Mulberry, Florida
The project aims to add ION Clean Energy, Inc's CCS technology to the natural gas plant. This will capture at least 95% of CO2 emissions equal to nearly 3.7 tons per year, and store them in geological deposits.
UNIVERSITY OF ILLINOIS, URBANA-CHAMPAIGN, Springfield, Illinois
This CCS project would be added to the coal plant at City Water, Light and Power in Springfield. It would capture 2 million tons of CO2 per year and transport it to a storage site.