Malaysia's Ministry of Natural Resources, Environment and Climate Change and Ministry of Economy have proposed new renewable energy initiatives to drive the development of the country's renewable energy industry.
Earlier this month, the cabinet approved a number of the proposed measures:
Create new economic opportunities through strengthening the country's renewable energy industry while ensuring a steady electricity supply.
Renewable energy development will be expanded to stimulate investment along the renewable energy value chain based on the concept of self-contained systems and to diversify renewable energy programs according to a "willing buyer-willing seller" approach to encourage corporate involvement through PPAs.
Funds from the government's development budget for solar deployment will be directly allocated to government buildings, allowing government ministries and agencies to save money on electricity costs.
The government will establish an electricity exchange system that will enable cross-border renewable energy trading.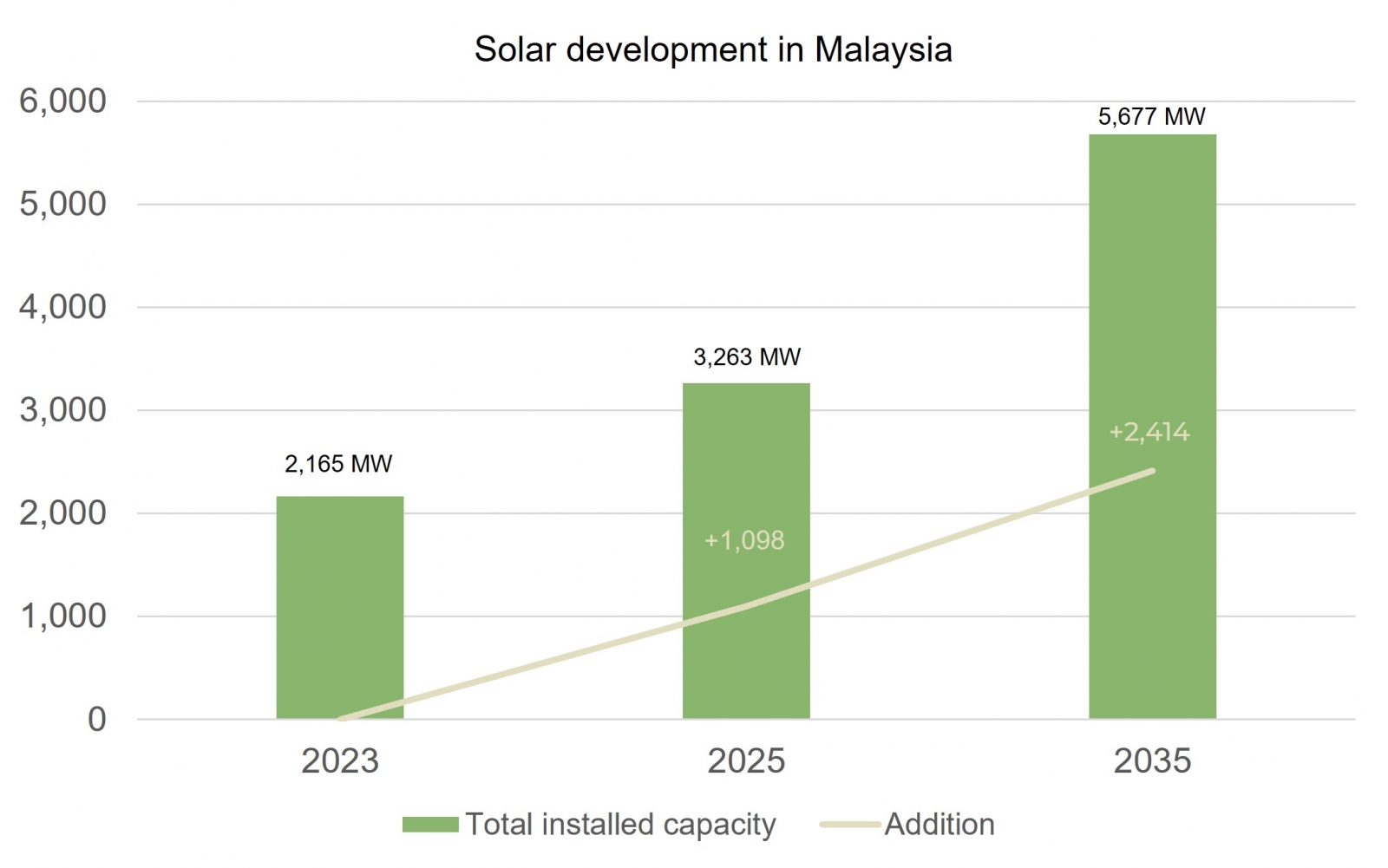 Nik Nazmi Nik Ahmad, minister of natural resources, environment and climate change, projects that the development is expected to bring the renewable energy capacity in the electricity supply system to approximately 70% by 2050.
"The expansion of renewable energy capacity will enable surplus renewable energy generation capacity to be exchanged across borders with regional neighbours based on a mechanism that will be determined by the government, thus advancing the realization of the ASEAN Power Grid," he said.
He added that the plan will be incorporated into the National Power Development Plan (PDP).