Philippine Board of Investments (BOI) is giving more incentives to registered projects that will be supplying electricity by installing their own renewable energy facility.
Trade Undersecretary and BOI Managing Head Ceferino Rodolfo said that Memorandum Circular (MC) 2023-006 signed last Oct.16 updated the guidelines on giving perks on energy efficiency and conservation (EE&C) projects under the special laws listing of the 2022 Strategic Investment Priority Plan.
Rodolfo said the amendments to the BOI MC 2022-008 is a fulfillment of President Ferdinand R. Marcos Jr.'s promise during his visit to Tokyo February to provide support to Japanese companies and other investors who will build their own renewables facilities to supply their own power demand.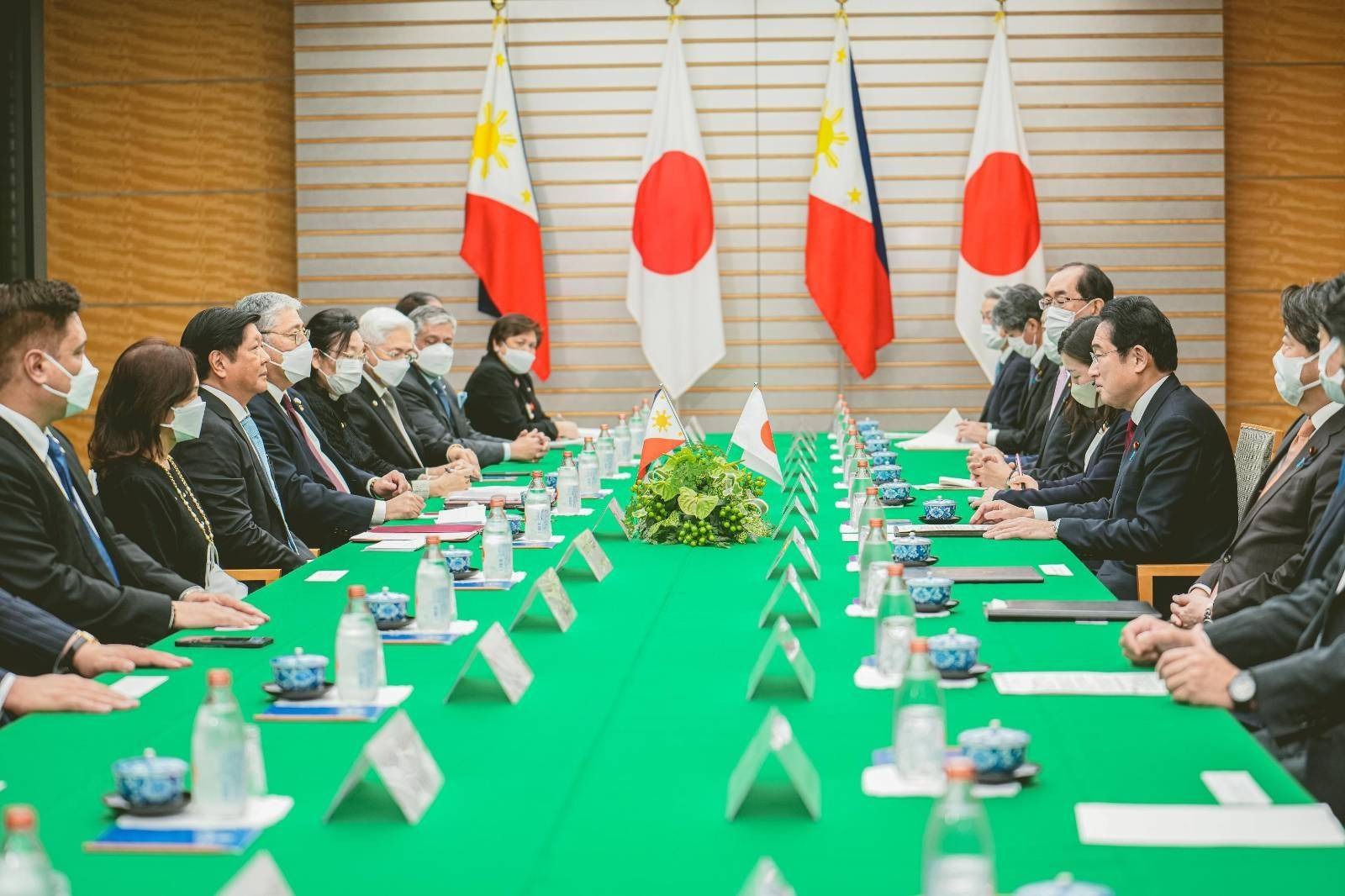 Japanese Prime Minister Fumio Kishida (3rd from Right) holds talks with Philippine President Ferdinand Marcos Jr. (3rd from Left) at the premier's office in Tokyo on Feb.(Photo: GOVPH)
According to the latest MC, self-financed energy efficiency projects (EEP) are entitled to the income tax holiday (ITH) incentive and duty exemption on importation of capital equipment, raw materials and spare parts or accessories.
"The ITH incentive shall be limited to the prescribed ITH entitlement period under the Corporate Recovery and Tax Incentives for Enterprises Act or until the recovery of 50% of its capital investment, excluding cost of land and working capital of the registered EEP, whichever comes first," the MC read.
On Oct. 19, Japanese electronic devices manufacturer MinebeaMitsumi, Inc. installed its own solar power system in its factory in Danao City, Cebu.
Tatsuya Mori, President of MinebeaMitsumi, said that the company has invested around PHP500 million for its own ground-mounted solar power generation with a capacity of 7.9 MWh.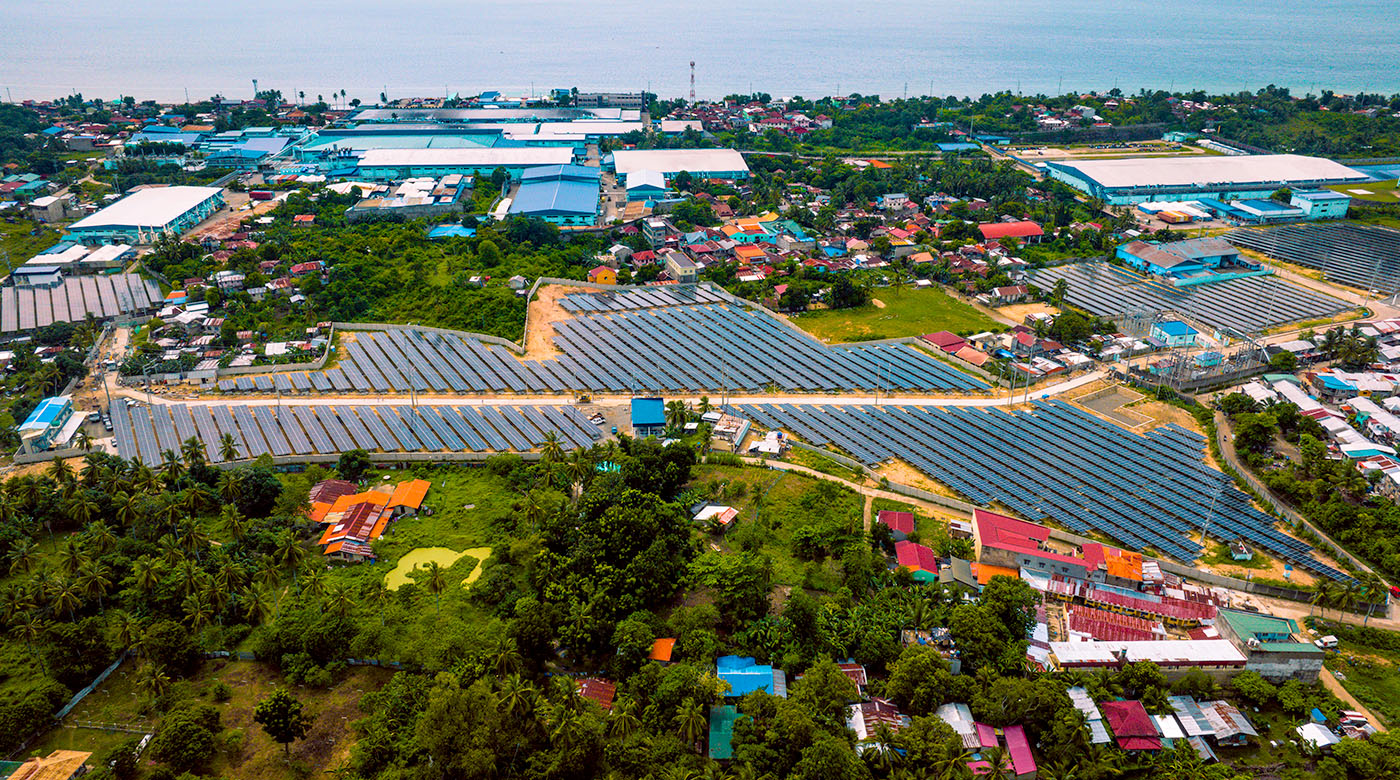 MinebeaMitsumi installs large-scale solar power generation systems at Cebu plant
- solar power systems made by Sharp Corporation.(Photo: MinebeaMitsumi)
Sharp Energy Solutions Corporation, the provider of the solar power system, said the solar farm will generate an estimated 12,806 MWh clean energy annually, making it the largest self-financed renewables for own consumption among Japanese firms in the Philippines.
"This equated to an annual reduction of roughly around 6,833 tons of carbon dioxide per year," the firm added.
Caesar Augusto, the director of MinebeaMitsumi Cebu Plant, also said the power generation from its own renewables will supply 8% of the factory's total electricity consumption.
Furthermore, Mori said the company plans to replicate the project in its two factories in Luzon, which could be rooftop solar farms.