Offsetting carbon footprint couldn't be simpler. Changi Airport has launched a new service on its website and cell-phone application for passengers to calculate the carbon emissions and allow credit card to offset them by supporting forest-planting.
Passengers just type in their flights based on the origin, destination, number of passengers and class of travel, and get the kilogram of carbon emissions of that journey right away. Thereafter, they will be offered the option to offset the emission by using card for payment which will help to conserve and protect existing forests in Indonesia, plant forests in China, as well as provide wind power generation in India.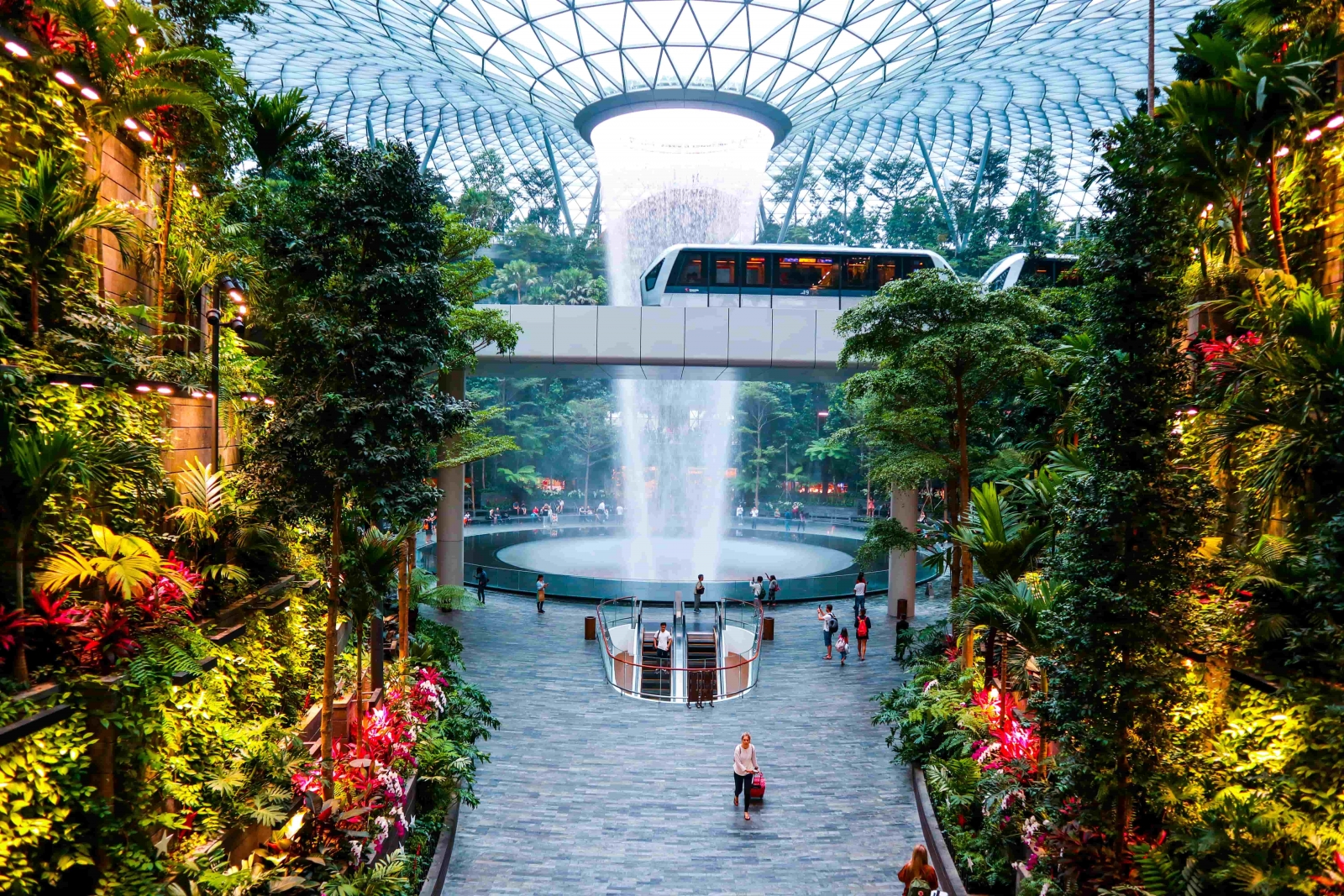 Jewel Changi Airport in Singapore. (Photo: Unsplash)
The carbon calculator showed that a single return passenger flying in economy from Taipei Taoyuan(TPE)to Sapporo Chitose(CTS)can pay 7.12 SGD to offset 493 kg of carbon dioxide emissions. For travel from Singapore Changi(SIN)to and Shanghai Pu Dong(PVG)can pay 9.63 SGD to offset 674 kg of emissions.
This was done in partnership with Carbon Clicks, a New Zealand-based carbon offset company. Audrey Lee, Changi Airport Group(CAG)Senior Vice President, Regulatory Affairs and Sustainability, said "as a demonstration of CAG's commitment towards lower-emissions air travel, CAG will be purchasing carbon offsets for all business travel by CAG staff going forward to support internationally-verified projects"
This is not the first time such carbon offset efforts have been adopted by leading airports. London Heathrow and Rotterdam Airport in the Netherlands have been allowing passengers to offset their flights' carbon emissions with the purchase of eco-friendly jet fuel since 2021 and 2022 respectively.