Sinpapore's Sembcorp Industries reveals its latest 5-year strategic plan on Monday. It will invest 10.5 billion SGD(7.8 billion USD), about 75% of total investment, to support renewable energy.
Since announcing its strategic plan in 2021, Sembcorp's gross renewables capacity has increased four-fold to 12 GW and comprise 61% of its energy portfolio. Sembcorp said it aims to grow its gross installed renewables capacity to 25 GW by 2028.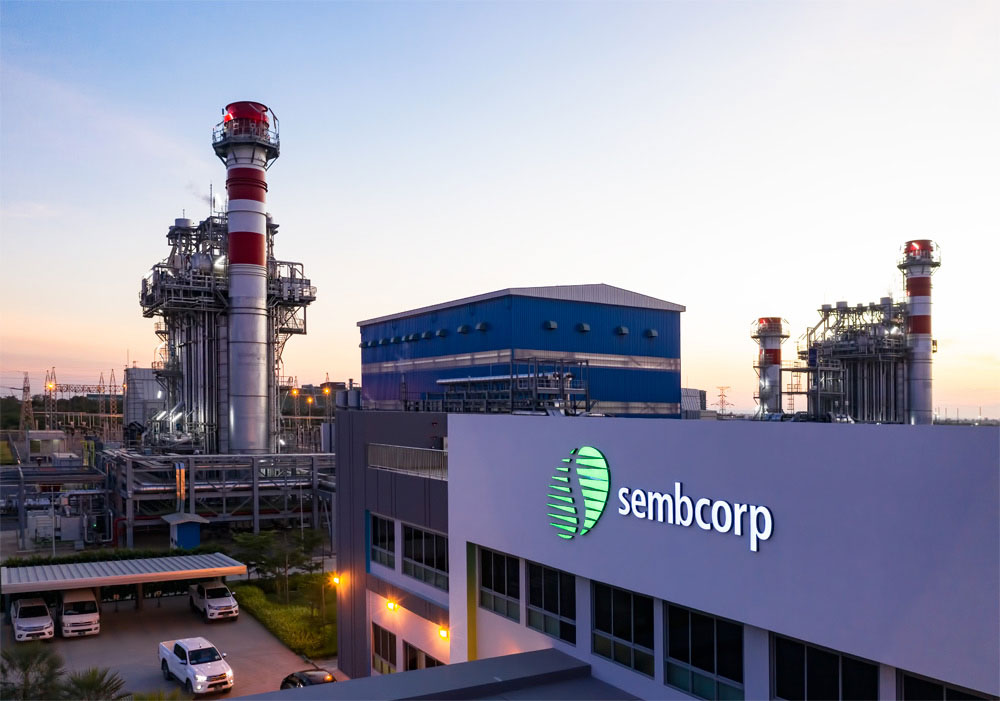 Sembcorp announced its 2023-2028 strategic plan, reaffirming its commitment to transform its portfolio from brown to green and drive energy transition.(Photo: Sembcorp)
The company added that it has achieved its 2025 greenhouse gas emission intensity target of 0.4 tCO2e/MWh ahead of time. Sembcorp also set a goal to halve its carbon emission intensity to 0.15 tCO2e/MWh by 2028.
The group also committed to invest hydrogen-ready assets, decarbonization solution and integrated urban solutions. Sembcorp said it would continue to leverage gas as a transition fuel to fund its growth in renewables as its contracted gas portfolio provides cash-flow visibility and put more attention in solar energy as well. In terms of market, the company eyes on India, Southeast Asia, UK and Middle East.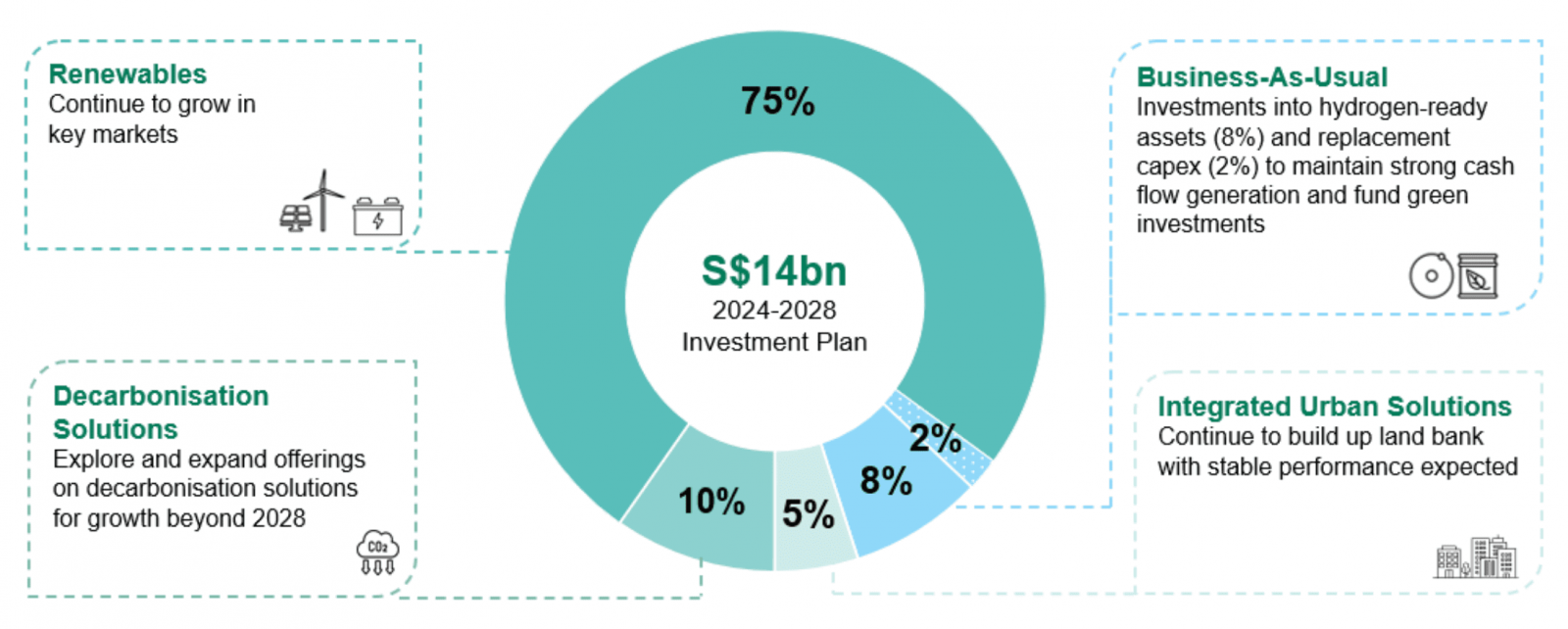 Sembcorp will invest approximately S$10.5 billion, equivalent to 75% of 2024-2028 total investments, in renewables.(Photo: Sembcorp)
Wong Kim Yin, Group President & CEO of Sembcorp Industries: "Our vision is to be a leading renewable energy player in Asia, to drive energy transition and sustainable development. We are well-positioned to capture tremendous opportunities in the key markets and create value for our stakeholders."
Sembcorp has undergone a massive growth this year. Its EPS grew from 0.27 SGD to 0.52 SGD, over the past 12 months. And year on year growth of 95%. This October, the group signed a MOU to explore the potential retrofitting of Sembcorp's Sakra power plant in Singapore with ammonia-firing capabilities.