Singapore's Tuas Power signed MOU with Marubeni Global Indonesia (MGI) to import a total of 600 MW green energy before 2027 which will be enough to power about 730,000 households.
MGI will build solar power plants which cost 9 billion dollars on an island near Batam from 2024. MGI managing director Tjaw Hioeng said the first phase of construction will kick off in March 2024 on Galang Island, which is south of Batam and part of Riau Islands province. "Our Singapore partner requires the electricity to be connected to the grid by the end of 2027," he said, adding that the power will be transported through undersea cables.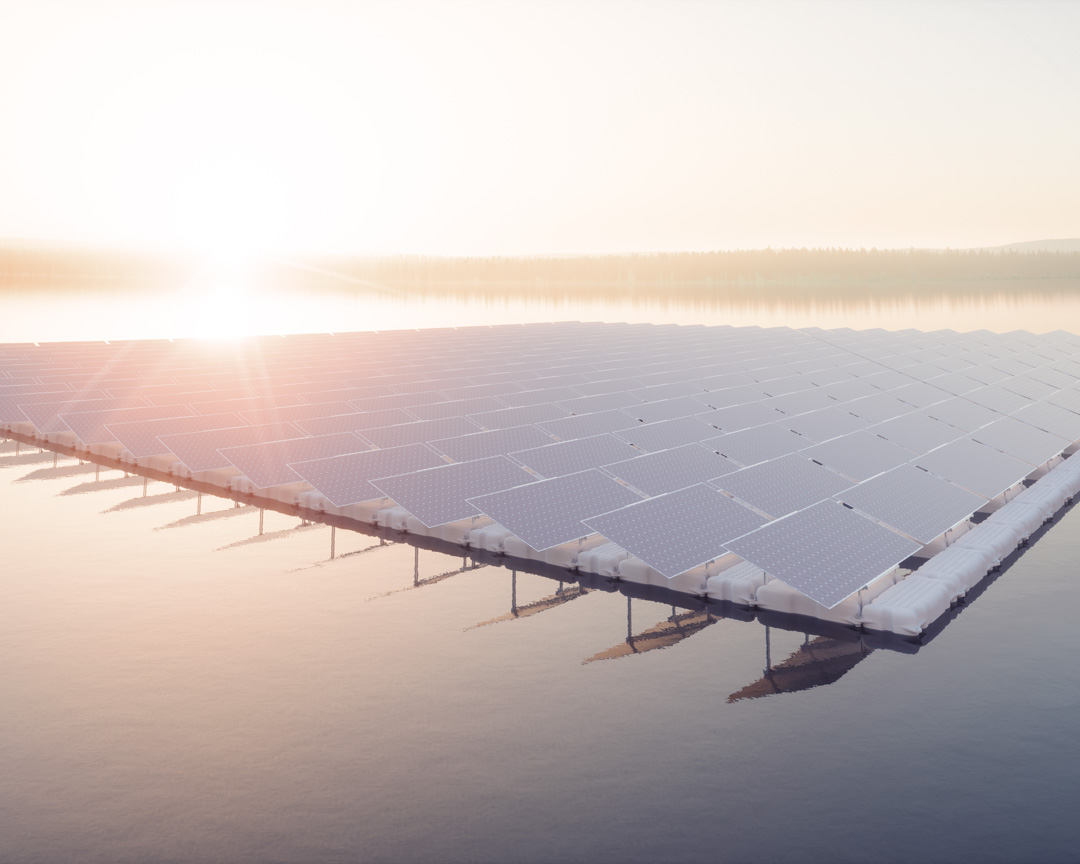 Suryagen Renewable Energy's Solar PV plant in Batam. (Photo: Suryagen)
Tuas Power's chief operating officer Michael Wong said the company will take the first phase of exports of up to 400 MW. This will increase as the project progresses towards the 600 MW target upon the second phase's completion. And the second phase of the project will begin after the first solar farm commences operation in 2027. That phase will be located in nine less-populated or uninhabited islands near Batam.
The first solar farm will have a capacity of 2.55 gigawatt-peak (GWp) and a 7 GWp battery-energy storage system. The Riau Islands provincial government is building solar power plants on 6 small islands in 2023 to meet domestic electricity demand. Mr Akhmad Ma'ruf Maulana, chairman of the Riau Islands chapter of the Indonesian Chamber of Commerce and Industry, expects the MGI project to help lure investments in the manufacturing of components used in solar plants.
Tuas Power will submit its proposal to Singapore Energy Market Authority (EMA) by the end of November to import the electricity generated. Its chief operating officer Michael Wong said the 600 MW would be about 15% of Singapore's target of importing 4 GW of renewable energy by 2035. Singapore government plans to source this power from its South-east Asian neighbors, such as Indonesia, Laos, Malaysia and Vietnam.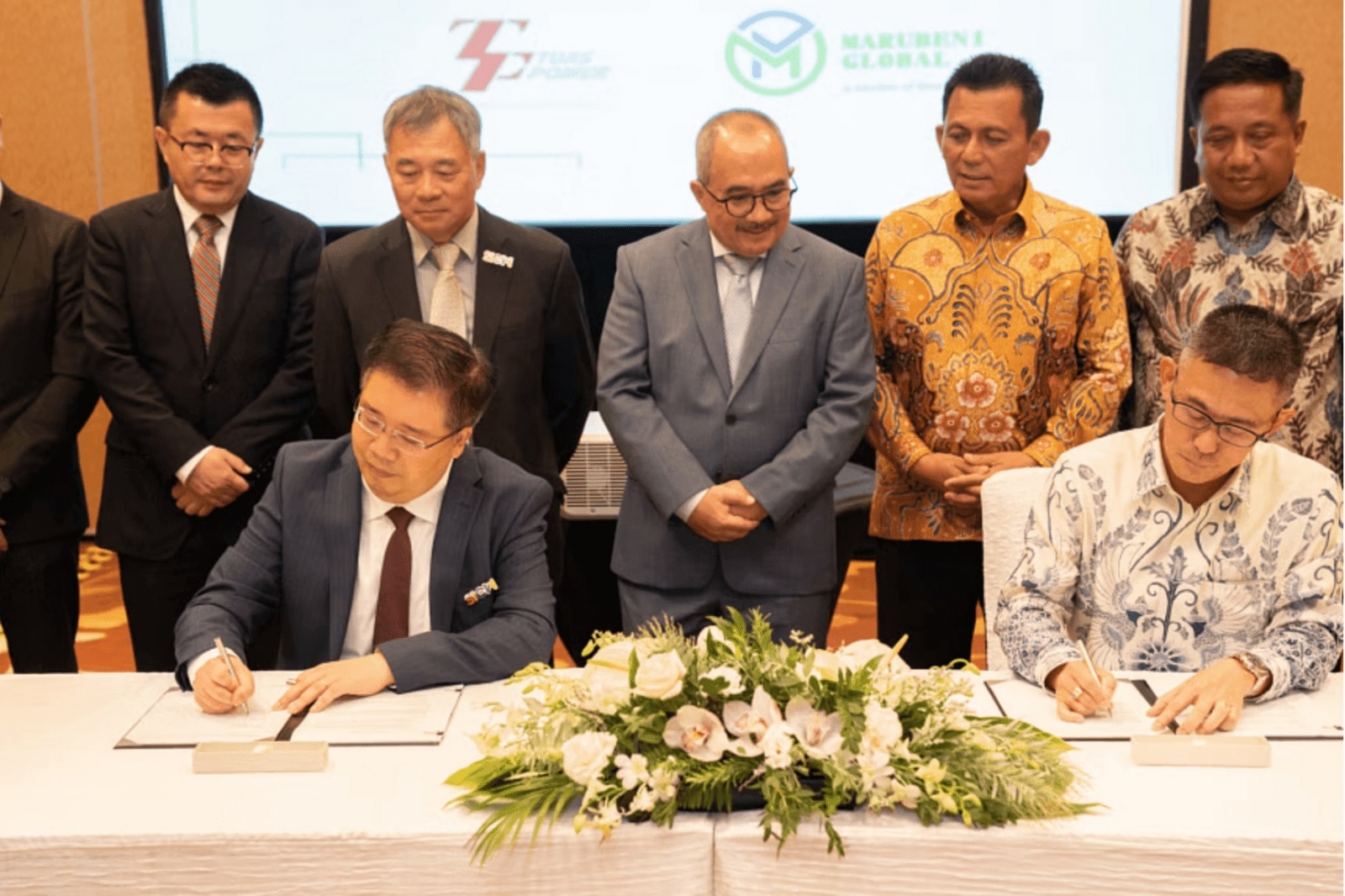 MGI's managing director Tjaw Hioeng (seated, right) signing the agreement with Tuas Power's chief operating officer Michael Wong (seated, left) on Oct 23. (Photo: MGI)
EMA announced in September that it had given conditional approval to 5 companies to import a total of 2 GW of low-carbon electricity a year from Indonesia. The importers are Pacific Medco Solar, Adaro Solar International, EDP Renewables Asia-Pacific, Vanda RE and Keppel Energy. The EMA has also given conditional approval for Singapore to import 1 GW from Cambodia and 1.2 GW from Vietnam.
To develop solar energy industry, the Indonesia government sets the requirement that any company keen to export electricity must source at least 60% of the solar farm components domestically. Several companies have invested in Batam to build facilities to make solar cells and modules. "We hope the solar export projects can bring added value to us, create jobs and support the development of our solar industry," Akhmad said.
In April 2023, the Indonesian government named the MGI solar project as a "national strategic project", highlighting its role in spurring economic growth and improving welfare in the region and leading the industry. But Putra Adhiguna, the analyst of US-based think-tank Institute for Energy Economics and Financial Analysis, noted that solar power take-up is low in Indonesia as there are many barriers to achieving price competitiveness.