Japan and South Korea will establish a supply chain for hydrogen and ammonia fuels and leaders of two countries will announce the framework on Nov. 17 in the U.S., where they are expected to join the Asia-Pacific Economic Cooperation(APEC)meeting, according to Nikkei.
The report said, two countries will work together to enhance their ability to negotiate prices an ensure stable procurement of the two emerging fuels, which are expected to play a role in decarbonization because those do not emit carbon dioxide when burned.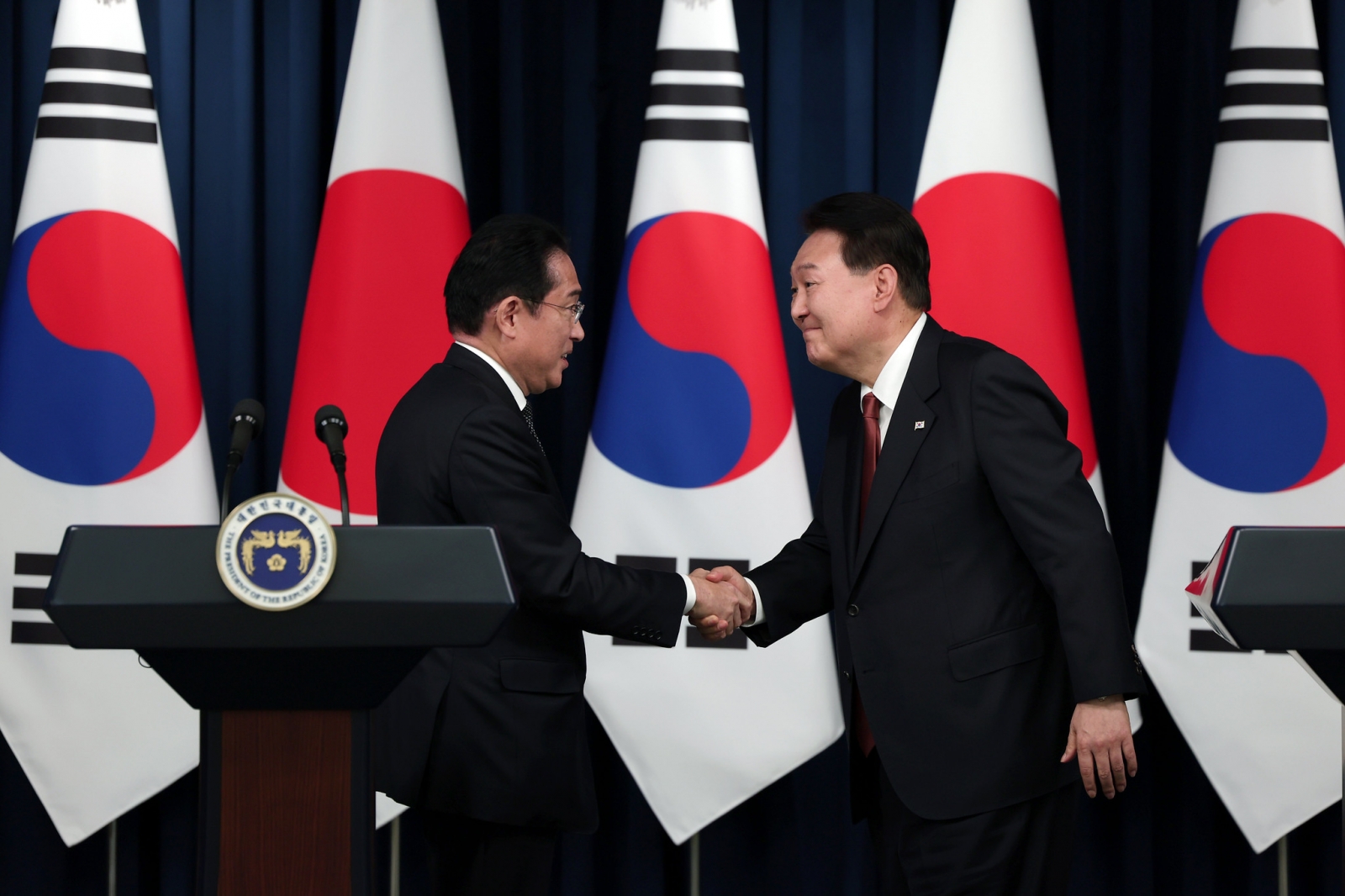 Japanese Prime Minister Fumio Kishida and South Korean President Yoon Suk Yeol.(Photo: Kim Yong Wii, Office of the President)
Government-backed financial institutions will aid the two nations' companies in raising funds for overseas projects in regions like the Middle East and the U.S., even India and South America. The project aims to develop a seaborne supply chain that transports the fuels from various parts of the world by 2030. From Japan, the Japan Bank for International Cooperation will be in charge.
Japan and South Korea, both highly dependent on energy imports, especially in steels and chemicals sectors which share common challenges of decarbonization. Hydrogen and ammonia are mostly produced from natural gas. By jointly investing in projects in gas-producing nations, the two countries aim to establish a system for receiving stable supplies at lower prices.
Japan's Mitsubishi Corp. and South Korea's Lotte Chemical, together with the German energy giant RWE, will annually produce 10 million tons of fuel ammonia in the U.S. and begin procurement in 2029.
And Japan's Mitsui & Co. and South Korea's GS Energy are taking part in a project in the United Arab Emirates led by the Abu Dhabi National Oil Co. The project is expected to annually produce 1 million tons of ammonia, with procurement starting in 2026.
This June, Japan revised its Basic Hydrogen Strategy target to reach 12 million tons annually by 2040 and plans to cooperate with private sectors to invest 15 trillion yen over the next 15 years to build up a supply chain as to shift to a low carbon economy.