The Sustainable Taiwan Expo 2023 will return for its 4th edition on Nov. 22 through 24 at Kaohsiung Exhibition Center, unlocking trade opportunities across the green supply chain.
Under the banner "Solutions towards Net Zero," the event will feature the latest green trends such as carbon footprint and hydrogen, with participants from local companies including major electricity consumers Formosa Plastics, China Steel, and Innolux Corporation, as well as foreign businesses to explore partnership opportunities.
Eleven countries committed to net-zero transition including the U.S., France, Japan, Singapore, and Malaysia have announced their participation in the expo, while major brands such as Formosa Plastics, Ernst & Young, and YFY Inc. will share their green technologies and carbon reduction practices during the event.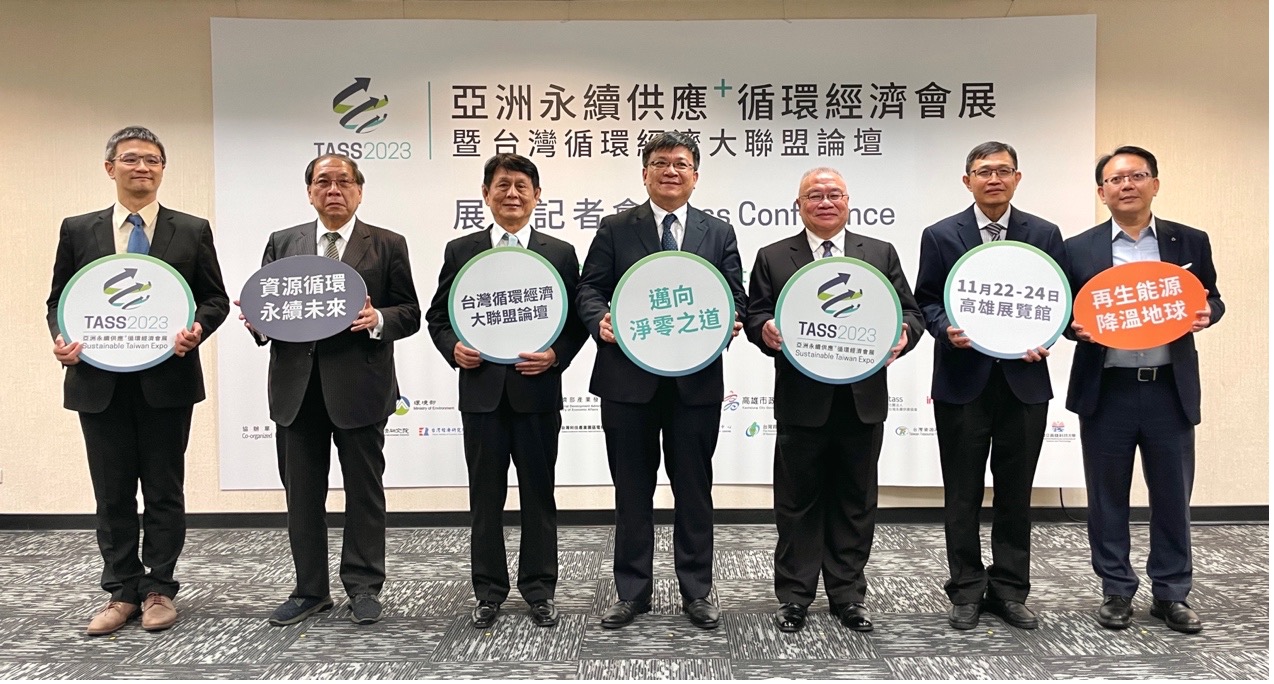 (Photo: TASS)
Public sectors actively push forward supply chain domestic circulation
At the press conference, Deputy Minister Tseng Wen-sheng (曾文生) of Economic Affairs said that the ministry is promoting the "domestic circulation" in the supply chain. For instance, recycling and reusing chemicals used by the semiconductor industry can help reduce waste and improve circular economy.
Tseng encourages small and medium-sized enterprises to implement carbon reduction, suggesting big corporate players help their suppliers to cut emissions, saying that managing orders is sometimes more effective than regulations.
Businesses should turn their carbon anxiety into action and seek collaboration in the supply chain to find the best solution to sustainability, he said.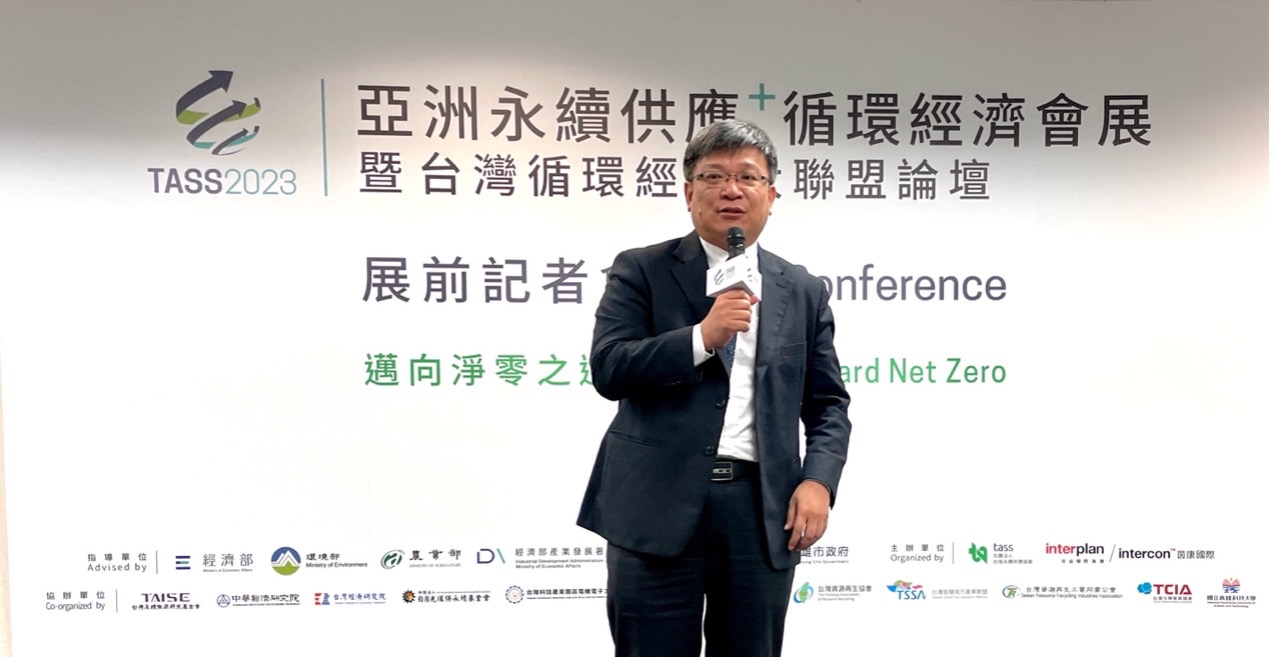 Deputy Minister Tseng Wen-sheng stresses the importance of domestic circulation. (Photo: TASS)
10 forums to explore diverse green trends
As a manufacturing hub, Kaohsiung serves as the best demonstration for circular economy for energy intensive industries, said Lai Shu-shin (賴樹鑫), chairman of Taiwan Alliance for Sustainable Supply (TASS), adding that the Sustainable Taiwan Expo will feature twelve key strategies for the government's net-zero transition by 2050, such as green energy, hydrogen, carbon capture and reuse.
Launched in 2020, the Sustainable Taiwan Expo has created business opportunities worth nearly NT$700 million over the past editions. This year's cross-sector matchmaking is expected to bring the value to beyond NT$1 billion, according to Lai.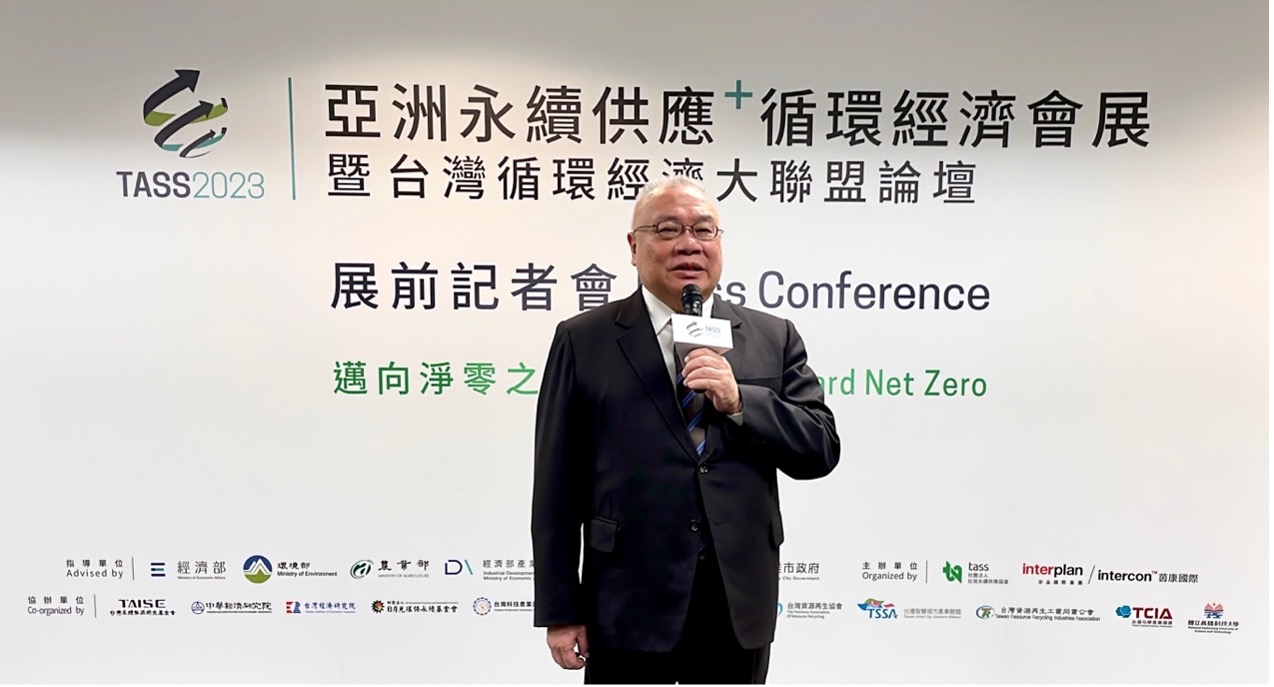 TASS Chairman Lai Shu-shin expects new business opportunities to hit NT$1 billion this year. (Photo: TASS)