Taiwan's state-owned utility Taipower published on Nov. 7 the first batch of auction results for small amounts of green energy following the introduction of the bidding platform in late October, with 47 enterprises securing contracts.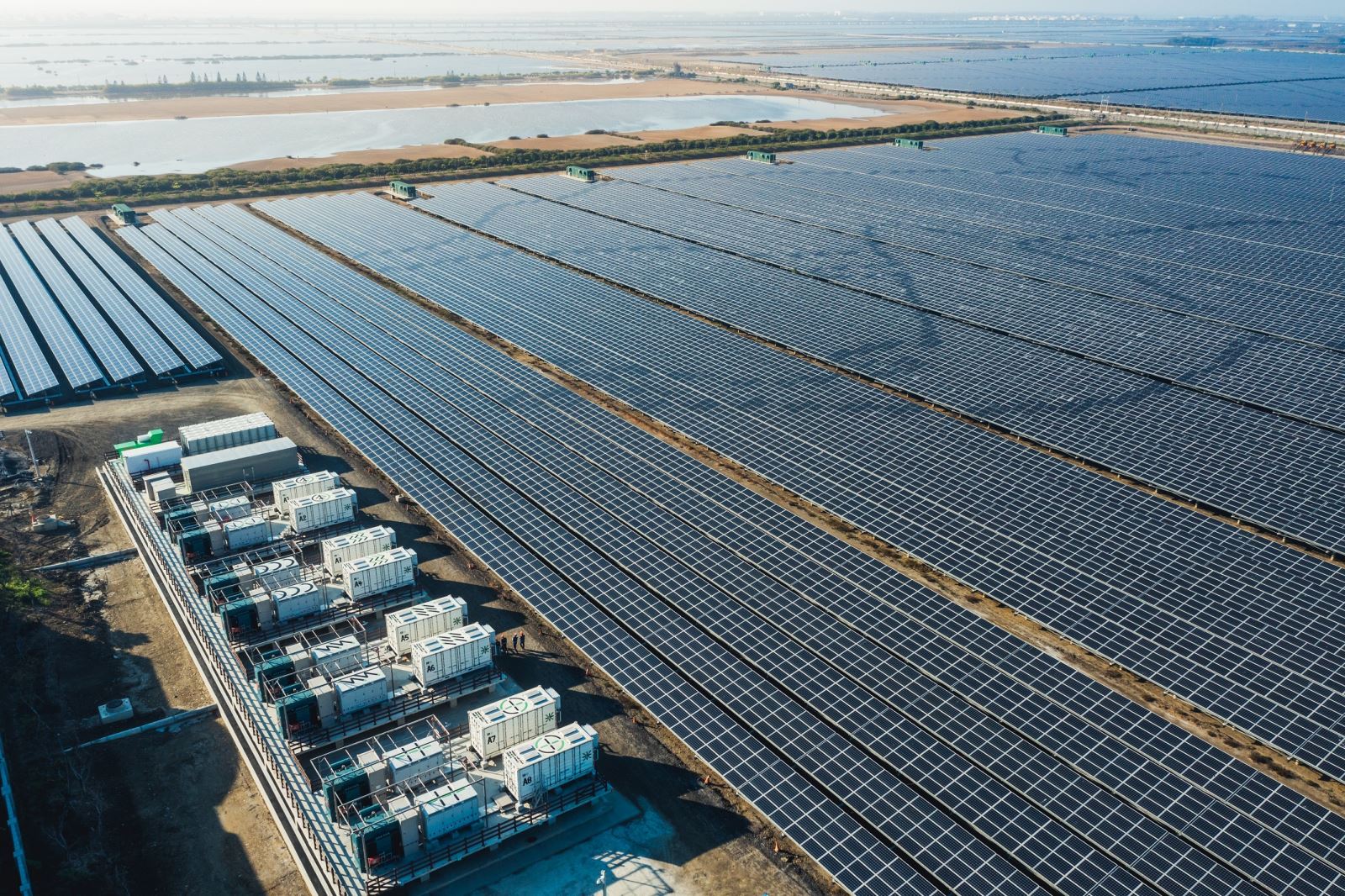 Taipower expects to offer 50 GWh of green energy from its Tainan Salt Fields solar farm and Changhua Coastal solar park by the end of 2023. (Photo: Ministry of Economic Affairs)
The auction attracted more than 50 companies, with manufacturers the majority and some from wholesale & retail sectors as well as finance & insurance industries. More than 60% of these companies are based in Taipei.
Among the six types of contracts, "50,000 kWh for five-year periods," the largest and longest in scale, is the most popular, receiving bids from 22 companies, followed by the smallest and shortest "10,000 kWh for one-year period" contract, which was secured by 13 companies.
According to Taipower, the auction results show that quite a few companies held a conservative attitude, making "10,000 kWh for one-year period" contracts stand out. Taipower will introduce contract for 100,000 kWh for the Round 2 auction scheduled for Nov. 15, as some companies suggested expanding the scale to meet different needs.
"We held this auction to test the water and to provide more channels for small and medium-sized enterprises (SMEs) in Taiwan to purchase green energy. We will make adjustments based on results," Director Huang Mei-lian (黃美蓮) of Taipower Sales told Reccessary.
The first batch offered 360 contracts for small-amount green energy, but there were only one seventh of total participating companies, meaning that the successful rate is nearly 100%, although some commented that the participation rate is low.
Taipower responded that some companies believe demand for green energy won't become urgent until after the full implementation of the EU's Carbon Border Adjustment Mechanism (CBAM) in 2026.
Regarding concerns over prices, Taipower said that the floor price was set at NT$4.8/kWh, a level taking reference from the FIT rates published for the year when Tainan Salt Fields solar farm and Changhua Coastal solar park completed construction. The final prices also fell within the range of solar market, spanning from NT$4.9/kWh to NT$5.5/kWh.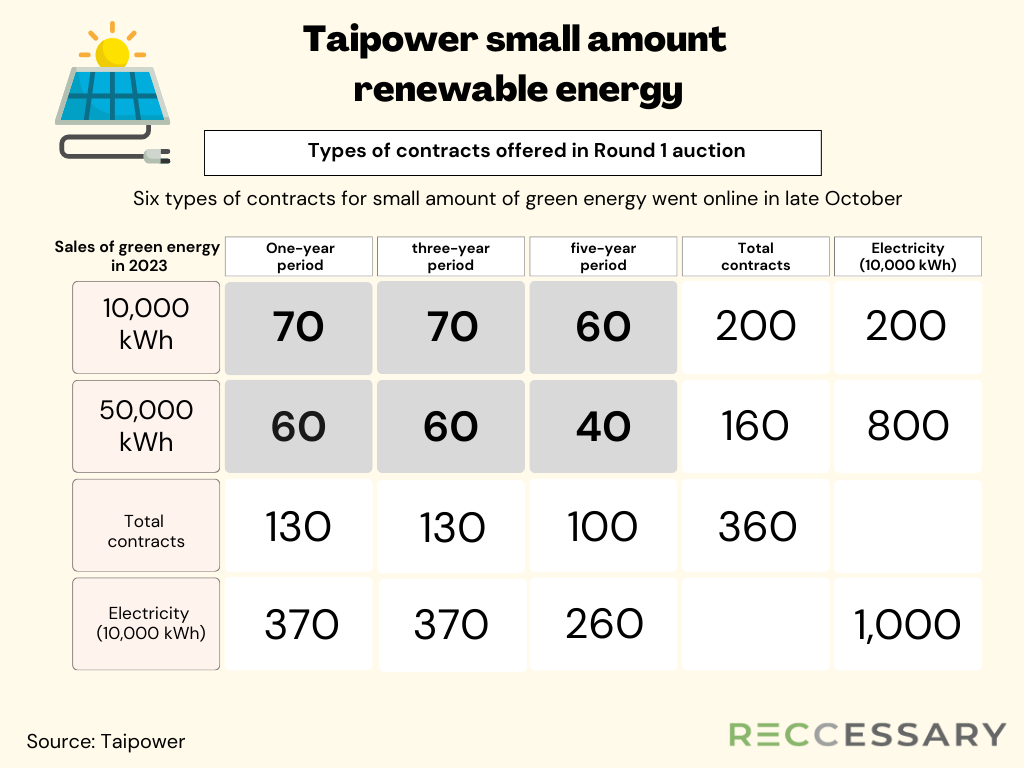 Taipower introduces six kinds of contracts for renewable energy procurement in October, of which the "50,000 kWh for five-year periods" the most popular.