The Net-Zero Institute, Taiwan's first academy dedicated to cultivating green talents, has opened on Nov. 6 at the Kaohsiung Software Technology Park.
The institute will offer three major types of courses, including general education, certification, and technology. For certification, it has collaborated with three major international certification bodies and has finalized more than 50 courses.
The institute aims at cultivating 1,600 carbon management professionals with ISO certifications every year to help industries solve carbon issues.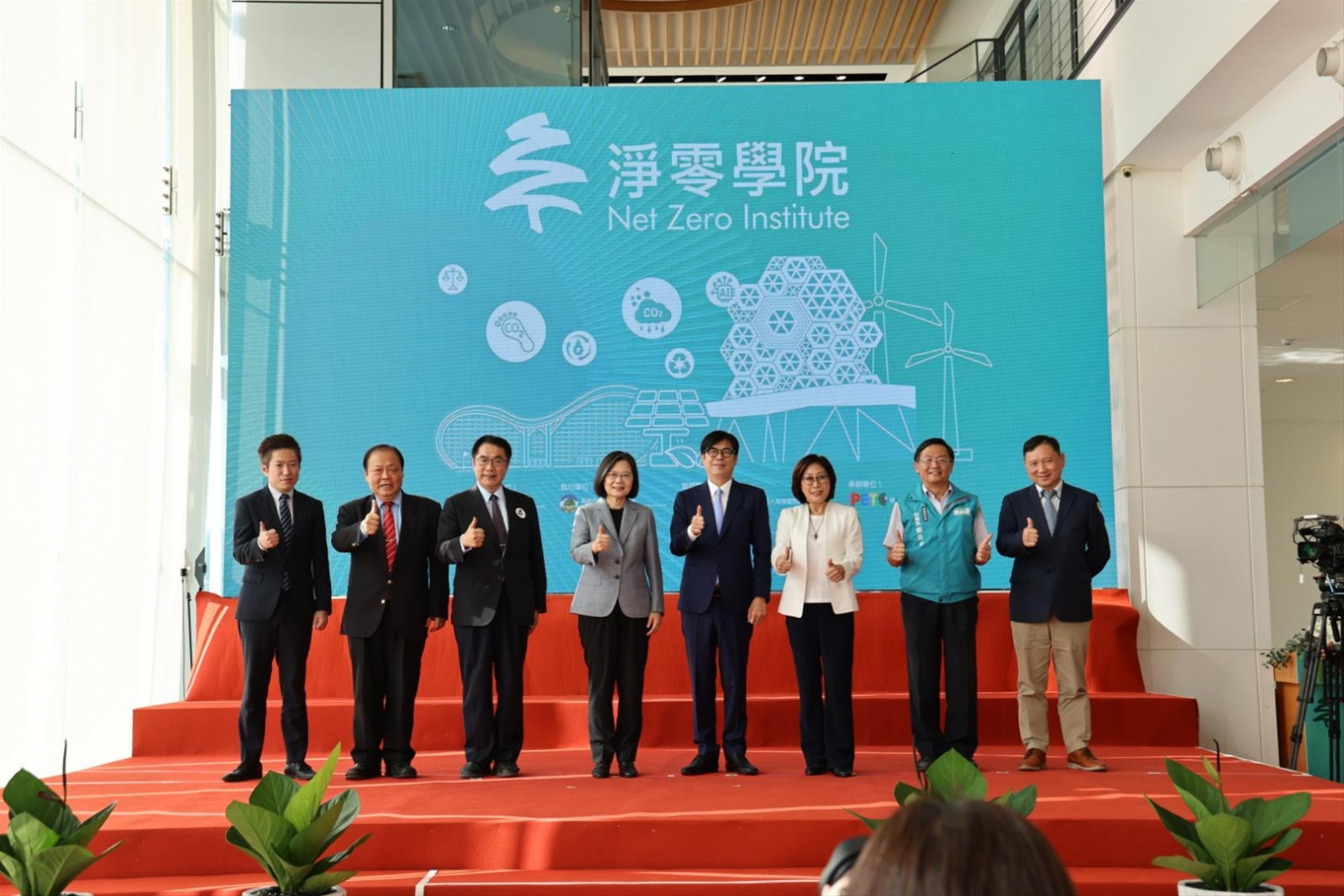 The opening ceremony of the Net Zero Institute is joined by President Tsai Ing-wen (fourth left), Kaohsiung Mayor Chen Chi-mai (fifth left), and local government officials. (Photo: Environment Protection Bureau of Kaohsiung City Government)
MoUs signed for cross-field collaborations
Kaohsiung is the manufacturing hub of Taiwan, with carbon emissions accounting for one fifth of the national total, said Kaohsiung Mayer Chen Chi-mai (陳其邁). The establishment of the Net-Zero Institute aims to form cross-field collaborations with cities and counties in Southern Taiwan, industries, and academies, as well as certification bodies.
Last year, the city established Net-Zero Industry Alliance and formulated the "Kaohsiung City Autonomous Act of Net Zero City" earlier in June to accelerate the pace of carbon reduction.
It's important to connect with the international community on the path toward net zero, Chen said. The institute has signed MoU with TUV, BSI, and DNV to open license and certification courses in the future.
According to Director Chang Jui-hun (張瑞琿) of the Environment Protection Bureau of Kaohsiung City Government, the institute has finalized more than 50 certification courses for next year, with certification types spanning ISO14064-1 (GHG verification), 14064-2 (carbon offset), 14064 (carbon footprint), and 50001 (energy management system), as well as sustainability report.
In terms of university-industry cooperation, Kaohsiung City partners with 17 local colleges and the National Cheng Kung University to establish departments for green courses to narrow the gap between the academy and industry.
The city also collaborates with China Steel Corporation, CPC Corporation, ASE Group, Green Environmental Engineering Co., and the International Steel and Metal association of Kaohsiung (ISMSK) to open professional courses and conduct practices for different industries.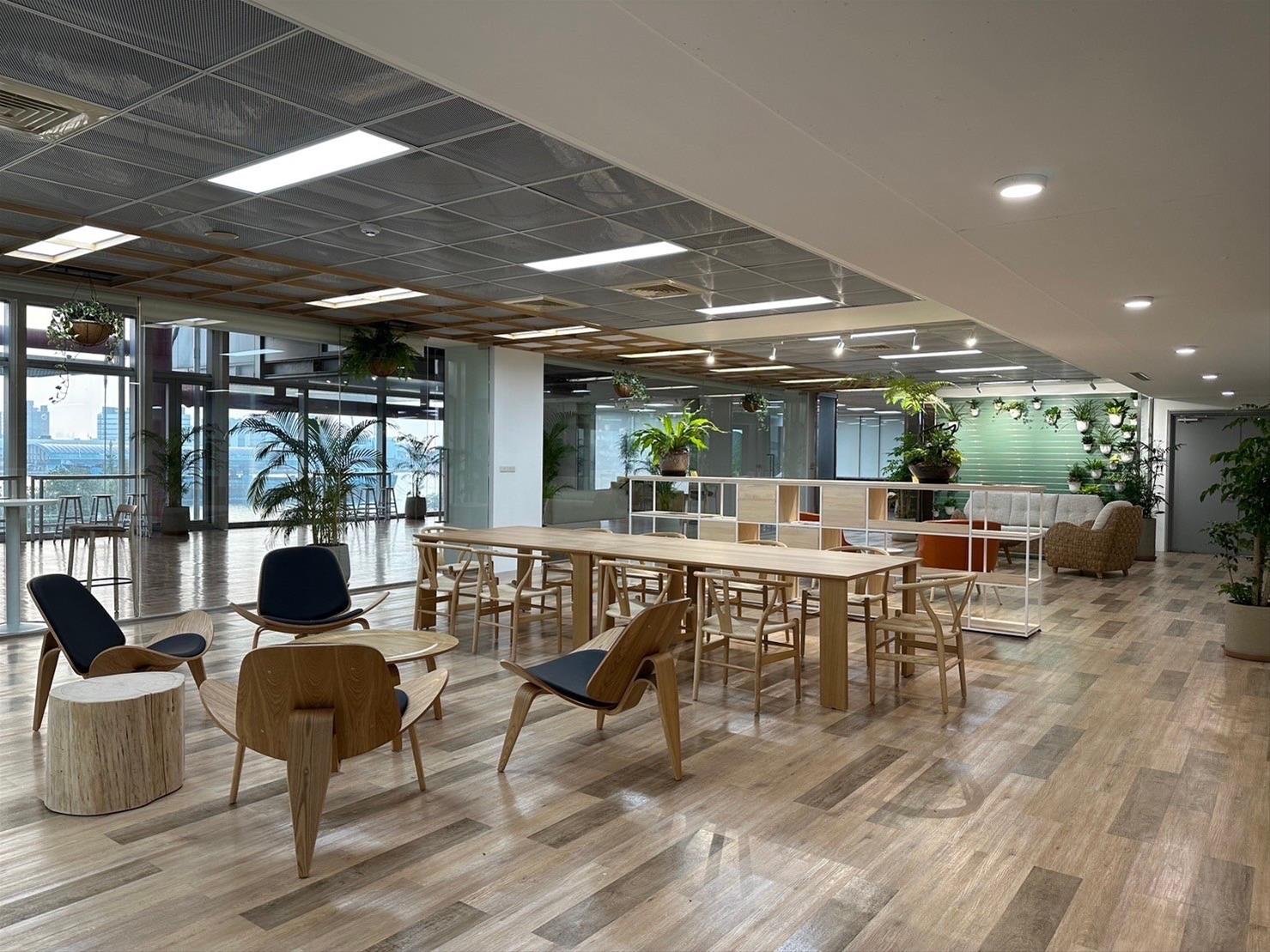 The Net-Zero Institute implements low-carbon, green, and circulation approaches and concepts. (Photo: Environment Protection Bureau of Kaohsiung City Government)
First students include more than 100 government officials
The EU's Carbon Border Adjustment Mechanism (CBAM) that took effect in October has impacted 96 major carbon emitters and more than 900 fastener manufacturers in Kaohsiung.
In response, policies for carbon calculation, verification, and offset have been published following the implementation of Climate Change Response Act in February, and the Kaohsiung City Autonomous Act of Net Zero City has allocated a budget of NT$27.5 billion this year to accelerate net-zero emissions, Director Chang said.
In addition to offering courses for local industries, the institute seeks to increase net-zero awareness among government officials. Its first students will include heads of government departments and elected officials, and it will design different courses for government officials at all levels, Chang said.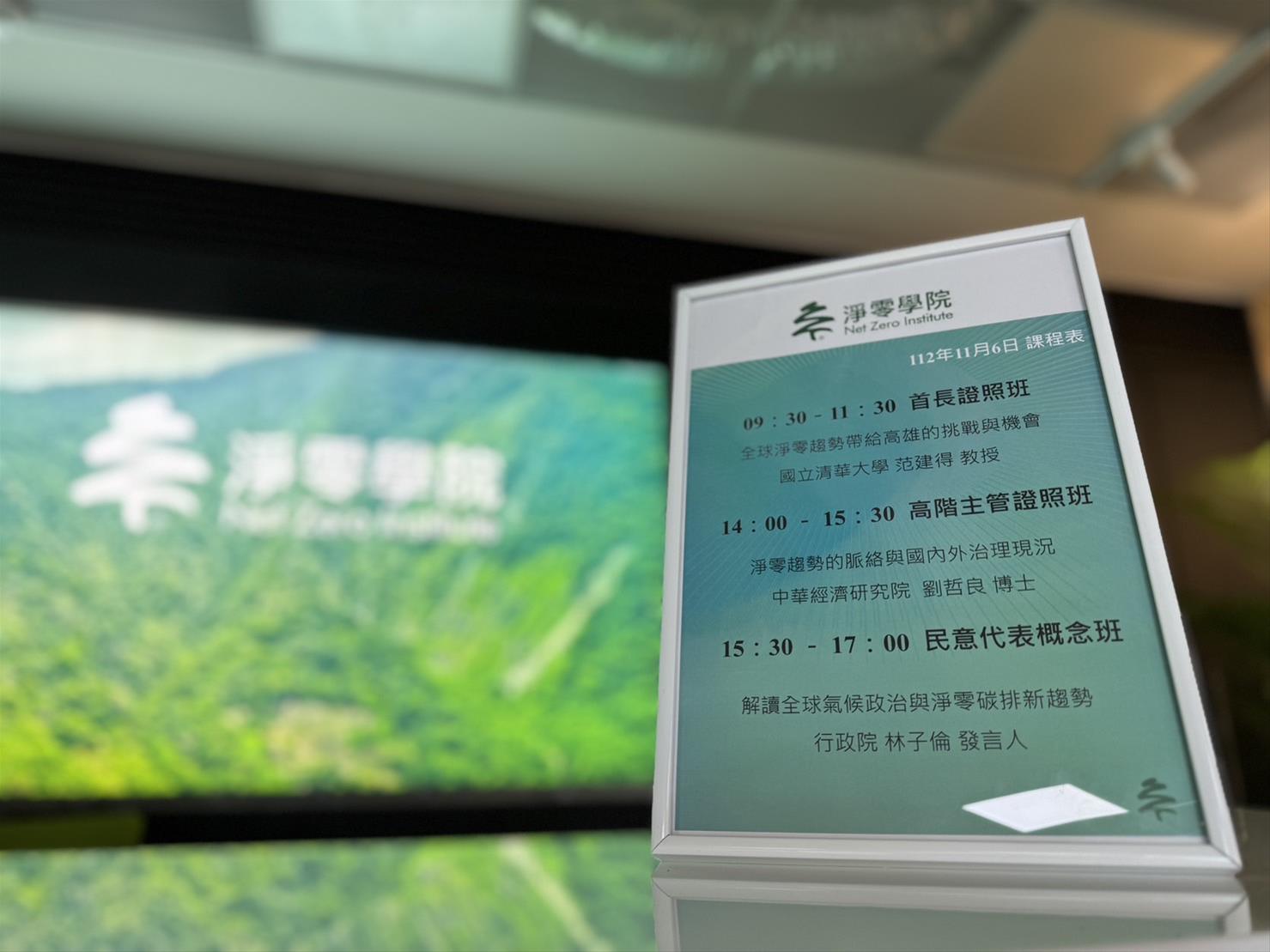 The Net-Zero Institute provides courses for heads of government departments, senior officials, and elected officials. (Photo: Environment Protection Bureau of Kaohsiung City Government)
Missions of the Net-Zero Institute also includes strengthening the promotion of net zero in the southern counties and cities, Chang said.
Kaohsiung City Government has been planning courses with Tainan City, Pingtung County, Chiayi County, Chiayi City, Taitung County, and Penghu County to provide trainings in accordance with local needs and characteristics of local industries, such as agriculture, ocean carbon sinks, carbon reduction in the metal industry to push forward cross-field net-zero management, she added.