Introduction
EKOenergy, an internationally recognized quality mark for renewable energy, natural gas, heating and cooling, is a non-profit initiative consisting of more than 40 environmental organizations in 30 countries. It is applicable to all types of procurement such as the renewable energy certificate (REC), power purchase agreement (PPA), homegrown energy and green tariff.
Object
Energy sold with EKOenergy comes with the following guarantees:
Guaranteed renewable energy from hydro, wind, solar, biomass or geothermal energy.
Consumers using EKOenergy-labeled energy can use the label in their publications and on products made with EKOenergy.
Contribution to new renewable energy projects. For every 1MWh of renewable energy sold, at least 0.1 euro will be paid to EKOenergy as an environmental fund to finance green energy development in developing countries.
EKOenergy acquisition
Reliable tracked energy origin and avoid double counting: Reliable energy sources excluding double counting of environmental attributes are required. Only instruments that fulfil the criteria of the Greenhouse Gas Protocol Scope 2 Guidance are accepted. In Europe, only the Guarantees of Origin system regulated by European legislation is accepted; RECs are accepted in North America; and elsewhere the national mechanism or I-REC is accepted. Energy generation and consumption shall take place within the same energy market boundaries.

Sustainability: Green energy can be sold with the EKOenergy label after a power plant receives approval from the EKOenergy Secretariat or the Board of Directors. It should be noted that power plants are regulated by sustainability specifications.

Additionality: A minimum of 0.1 euro per MWh shall be paid to EKOenergy as a climate fund when purchasing energy (natural gas or thermal power) labeled with EKOenergy to fund green energy in remote areas of developing countries.

Auditing and verification: Auditing and verification are conducted by national and regional authority. If the required information cannot be obtained during auditing and verification, an external auditor will review the eligibility for EKOenergy.
Acquisition of EKOenergy renewable energy certificates
According to the Greenhouse Gas Agreement Scope 2 Guidance, the contractual instrument shall be issued and redeemed as close as possible to the period of energy consumption, and the reporting entity and electricity-consuming operations shall be in the same market.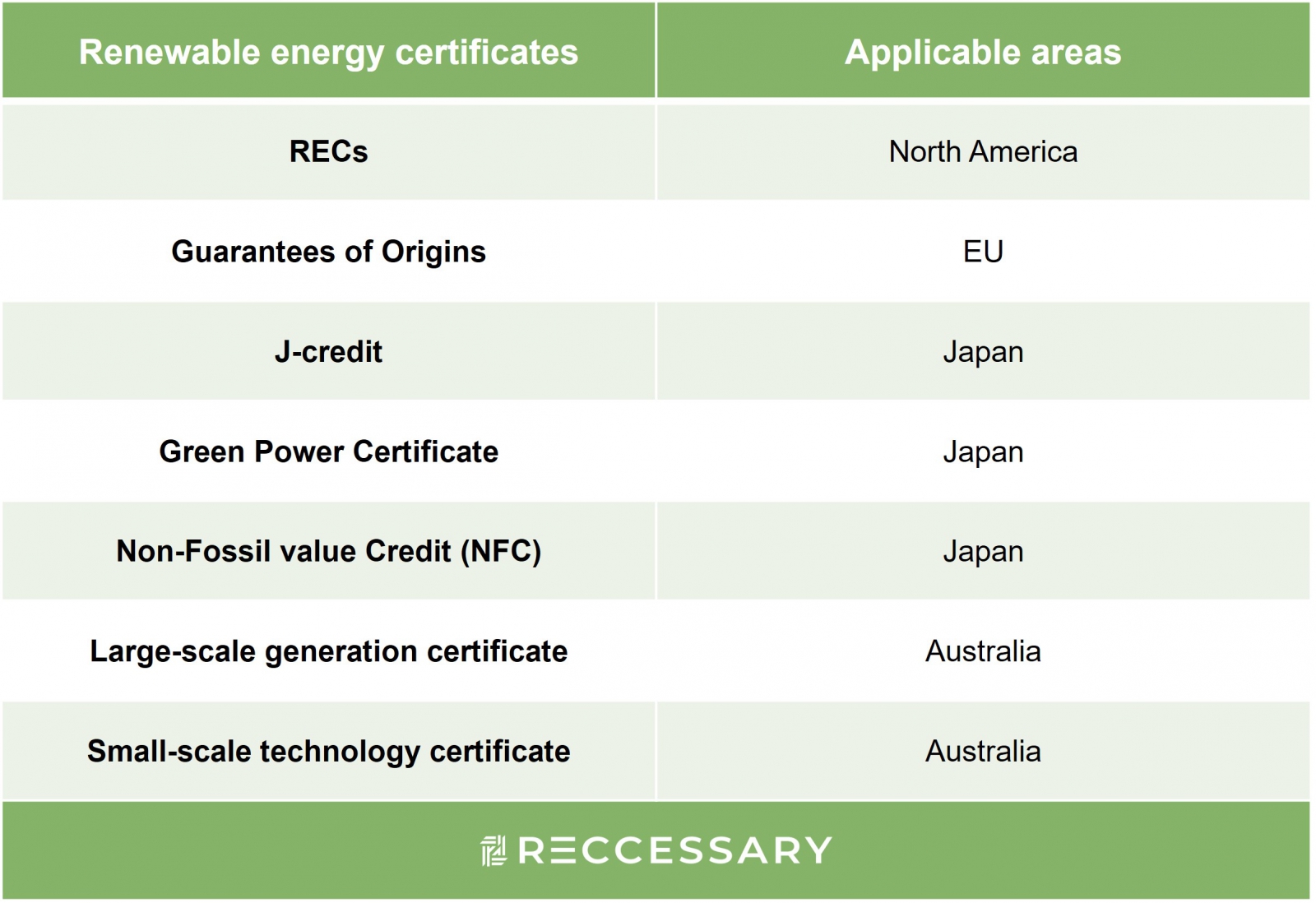 EKOenergy distribution map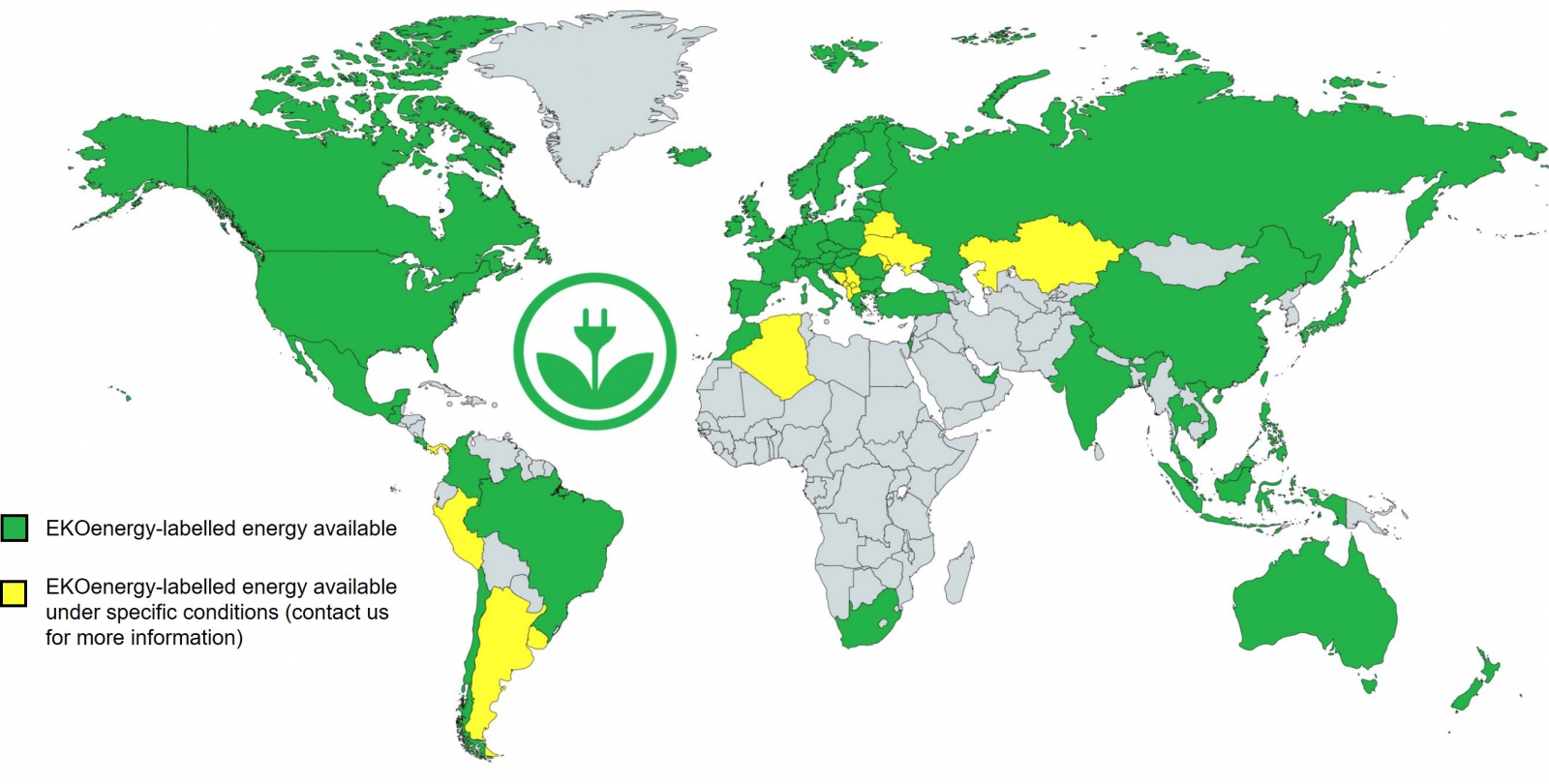 Source: EKOenergy
Organizations that recognize EKOenergy
The Greenhouse Gas Protocol Scope 2 (Chapter 11)
CDP's technical notes for accounting of Scope 2
LEED
SDG implementation
European Citizen's Prize