Introduction
RE100 is a global renewable energy advocacy organization led by the Climate Group and Carbon Disclosure Project (CDP) to promote the use of green power among end users. Companies joining the initiative must make public commitment to use 100% renewable electricity between 2020 and 2050 and report their progress each year.
Joining criteria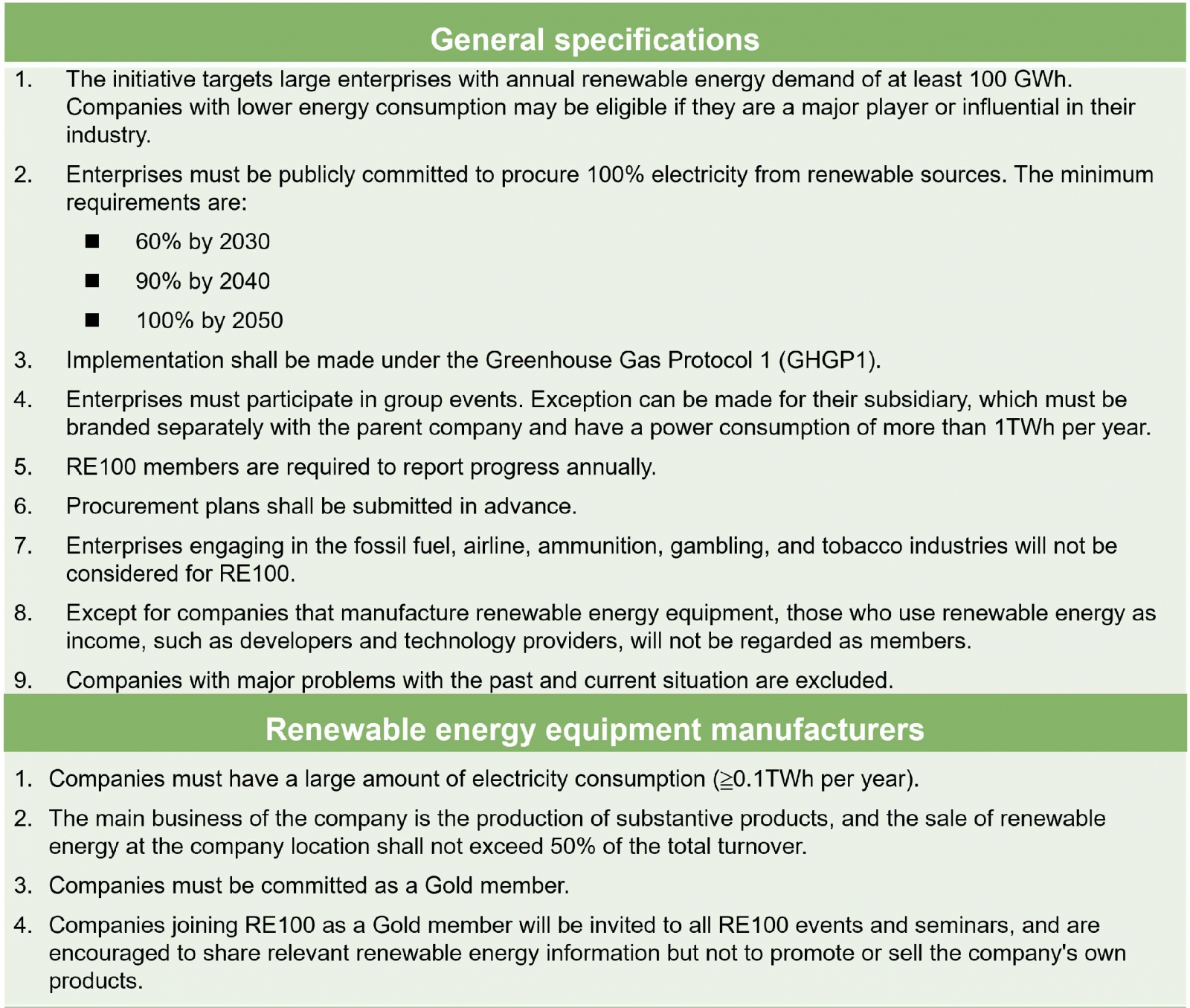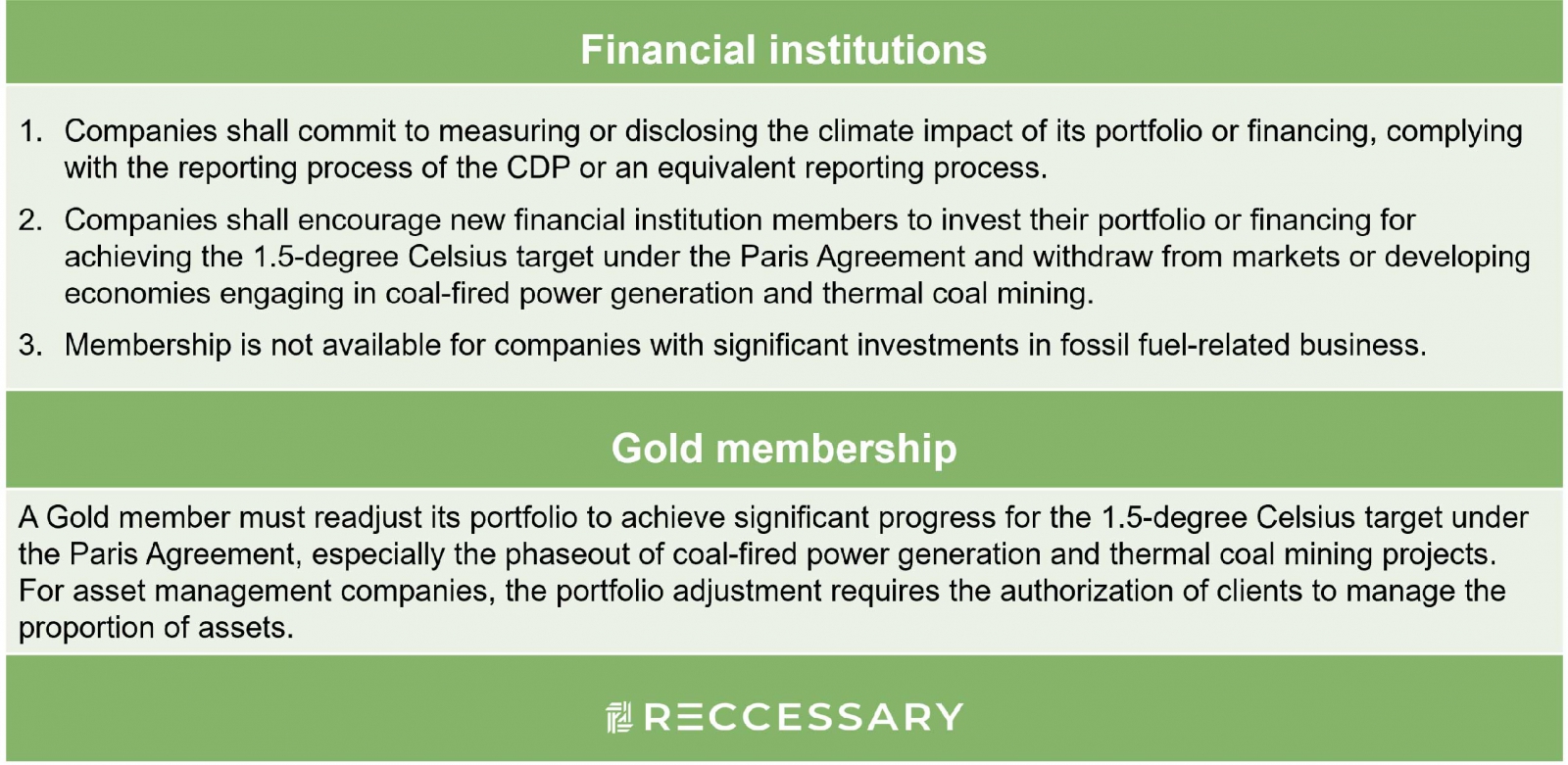 Renewable energy in line with RE100 criteria
Detailed renewable energy specifications shall comply with the following three documents:
Official technical criteria
Guidance on making credible renewable electricity usage claims
Market boundary criteria
In a nutshell, there are two methods for manufacturers to comply with RE100:
Self-generated electricity: Renewable electricity generated from installations owned by the company, on site or offsite.
Purchased renewable electricity: Purchase from on-site installations owned by a supplier, direct line from off-site generators without grid transfer, the signing of Power Purchase Agreement (PPA), green tariffs, Renewable Energy Certificates (REC), default delivery of renewable electricity from the grid, renewable electricity from 95% or more of the renewable energy grid by default.
Credible attribute tracking systems
Renewable energy certificates that meet the RE100 criteria: