Introduction
Update: March 21, 2022
The Renewable Energy Certificate (REC) System is composed of policies, supply chain manufacturers, renewable energy advocacy organizations, RECs, green labels and the Environmental, Social, and Governance (ESG) rating. The system is one of the solutions to achieve carbon reduction through renewable energy. Since the REC is currently in short supply on the market, the renewable energy solution adopted by most manufacturers now is signing a Power Purchase Agreement (PPA).
---
Mechanism
Since all participants in the system vary with the countries or market attributes, the system can be divided into the unbundled RECs and the Bundled RECs. Except for some states in the United States and Taiwan that only allow the Bundled REC System, the current market is dominated by the unbundled REC system.
---
What is Unbundled RECs?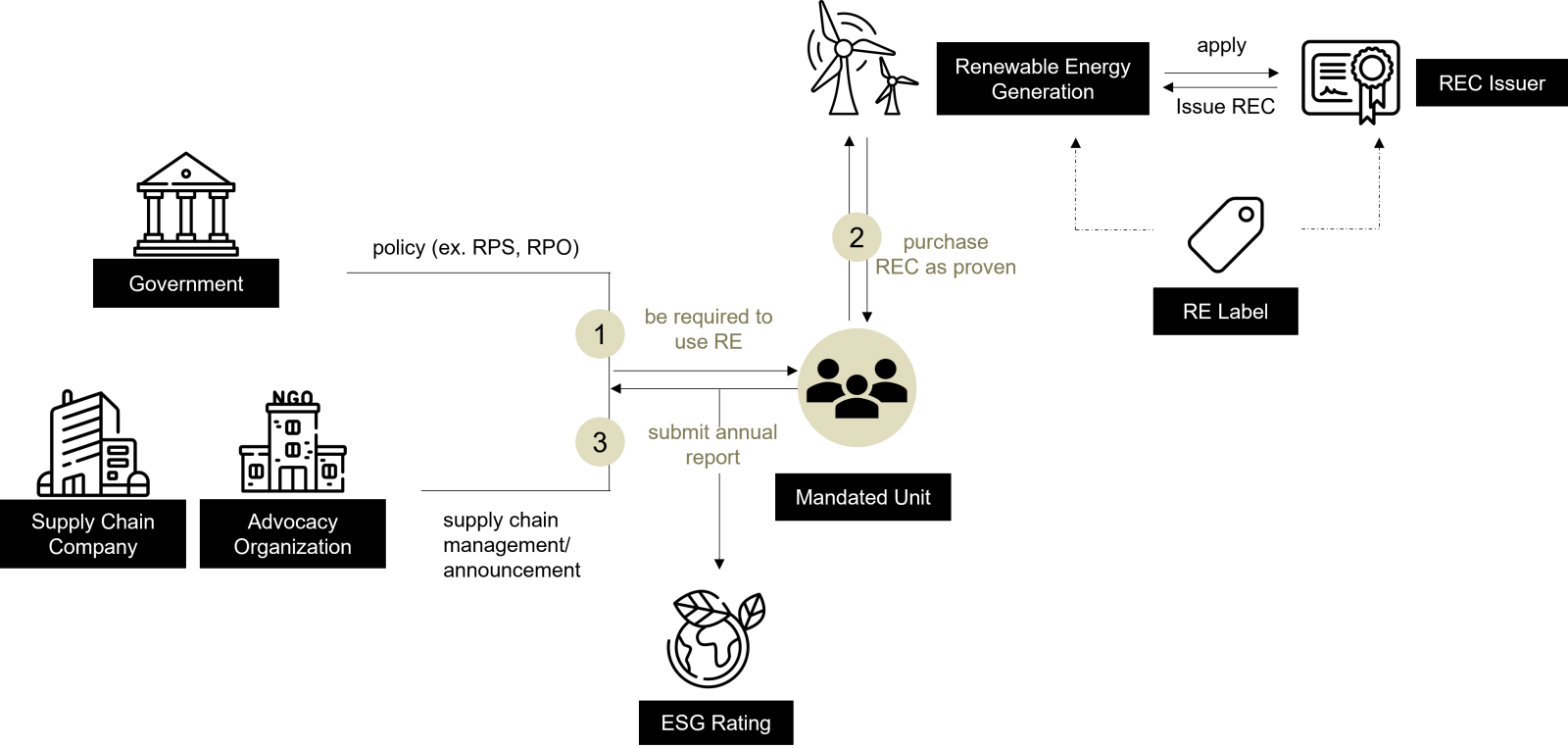 Mandated Unit
1. The establishment of Renewable Purchase Obligations (RPO)
Drives behind companies to meet their PRO include government policies, supply chain management of manufacturers, and renewable energy advocacy organizations.
Renewable energy-related policies vary across countries. At present, most countries are based on the Renewable Portfolio Standard (RPS), or the Renewable Purchase Obligation (RPO) in some countries. The RPS policy is to require power generators to achieve the target proportion of green power production, while in some countries is to require power users (e.g., Taiwan) to meet the target. Learn more about RPS and RPO
In 2021, Apple announced its 2030 goal to be carbon neutral across its supply chain. This move is followed by many manufacturers that made announcements of supply chain management related to renewable energy.
Renewable energy advocacy organizations
The largest organization advocating green power to date is RE100. With a commitment to go 100% renewable by 2050, more than 300 companies have joined the initiative as of January 2022. Learn more about other renewable energy advocacy organizations on the market.
Purchase of Renewable Energy Certificates (RECs)
In order to fulfill the RPO, companies can purchase unbundled RECs directly from power generators. As the REC applicable to or issued by each country varies due to renewable energy localization, multinational companies need to purchase different types of RECs to fulfil the RPO. Learn more about RECs
Annual reporting
Companies are required to collect the RPO fulfilment such as annual purchase of RECs and PPAs and power consumption data for the year to submit an annual report to the obligation requesters (governments, supply chains or advocacy organizations) to declare the compliance with requirements. The annual report can also calculate the ESG score and improve the corporate image. For more details: How Businesses Use Renewable Energy Certificates in the Sustainability Report
---
What is bundled RECs?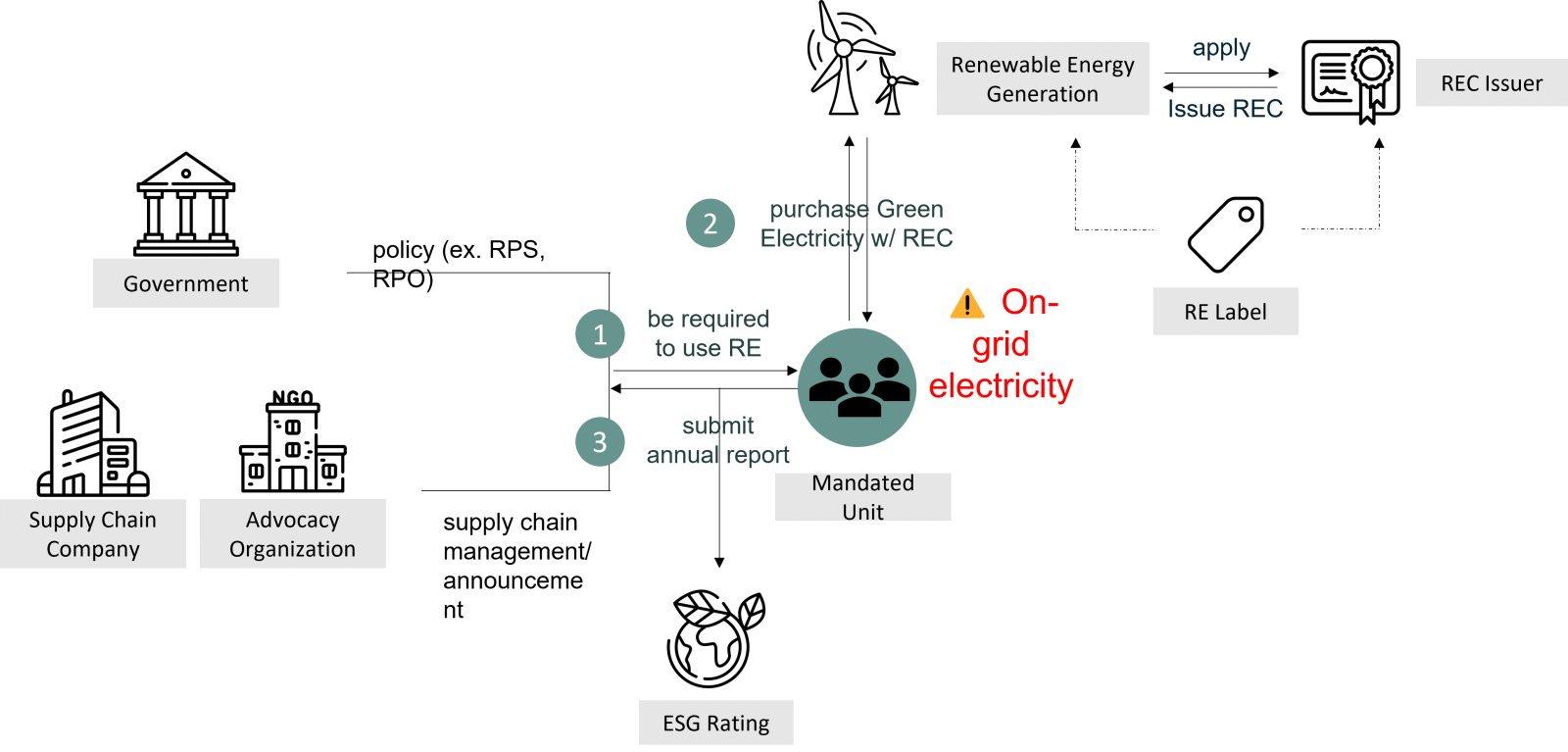 The difference between the bundled and unbundled RECs is that electricity and the REC should be purchased together under the bundled REC mechanism; a REC cannot be purchased alone. In other words, power generators must provide power to companies by direct supply or transfer, and companies need to sign the Power Purchase Agreement (PPA) to obtain the REC.